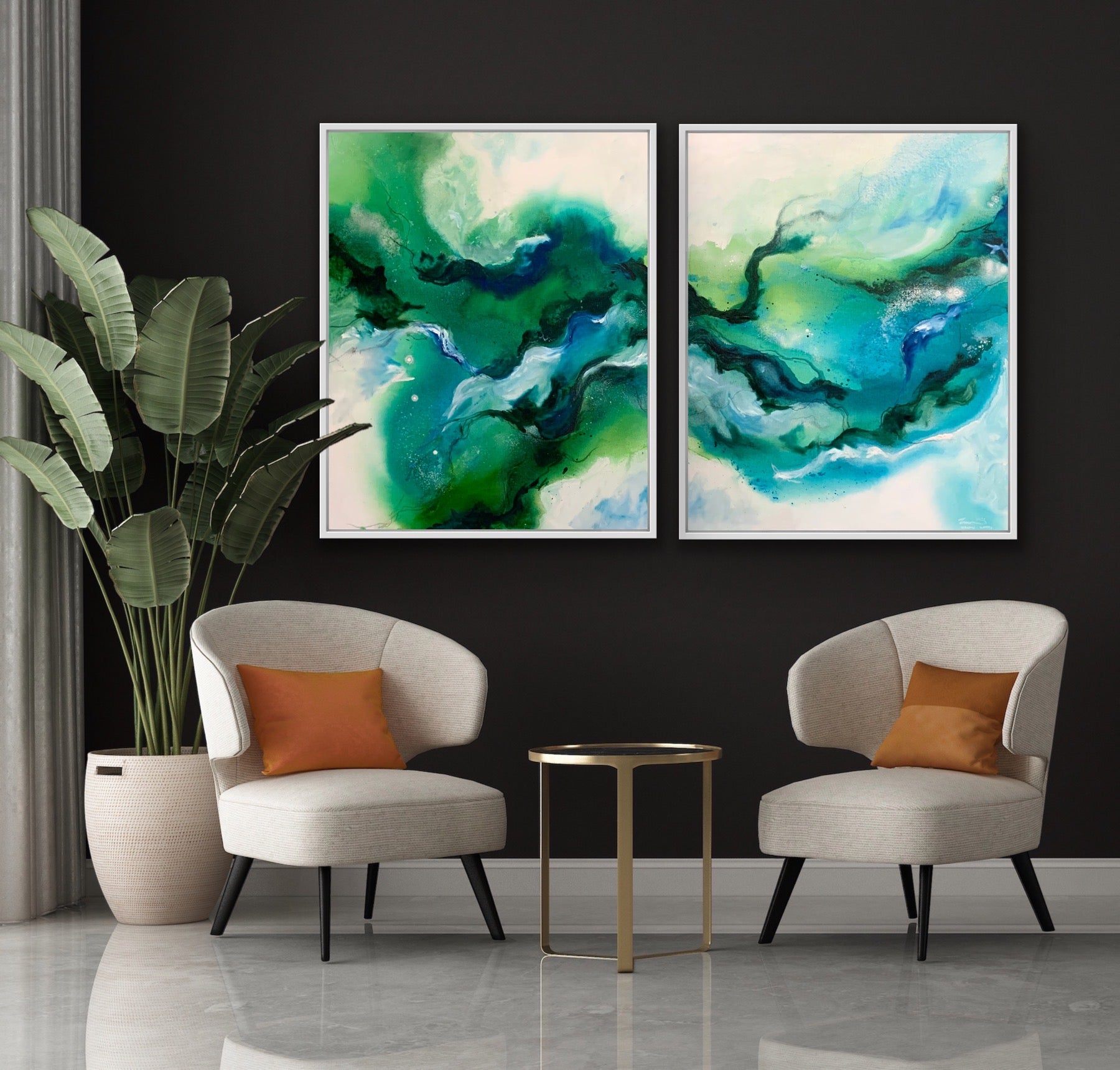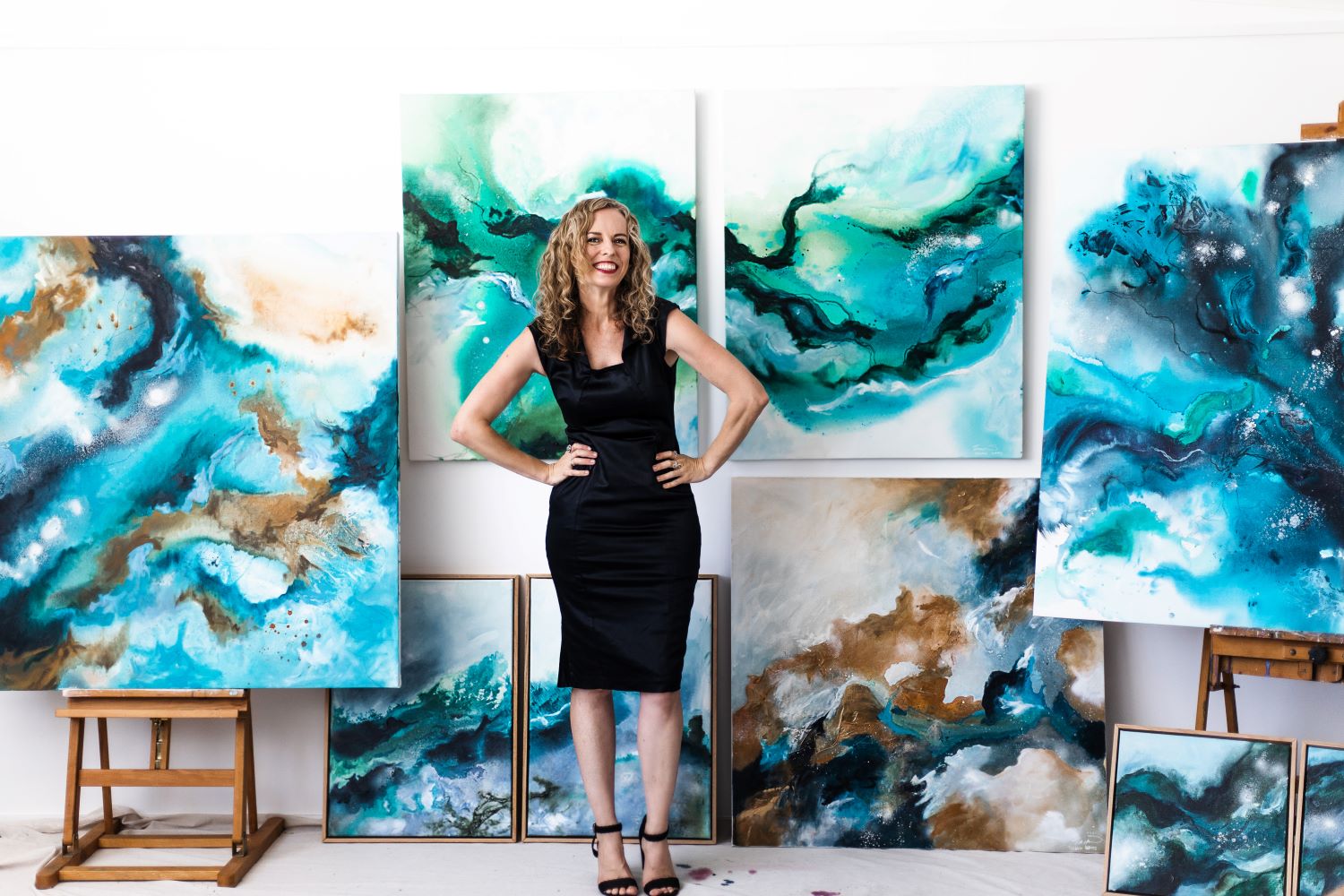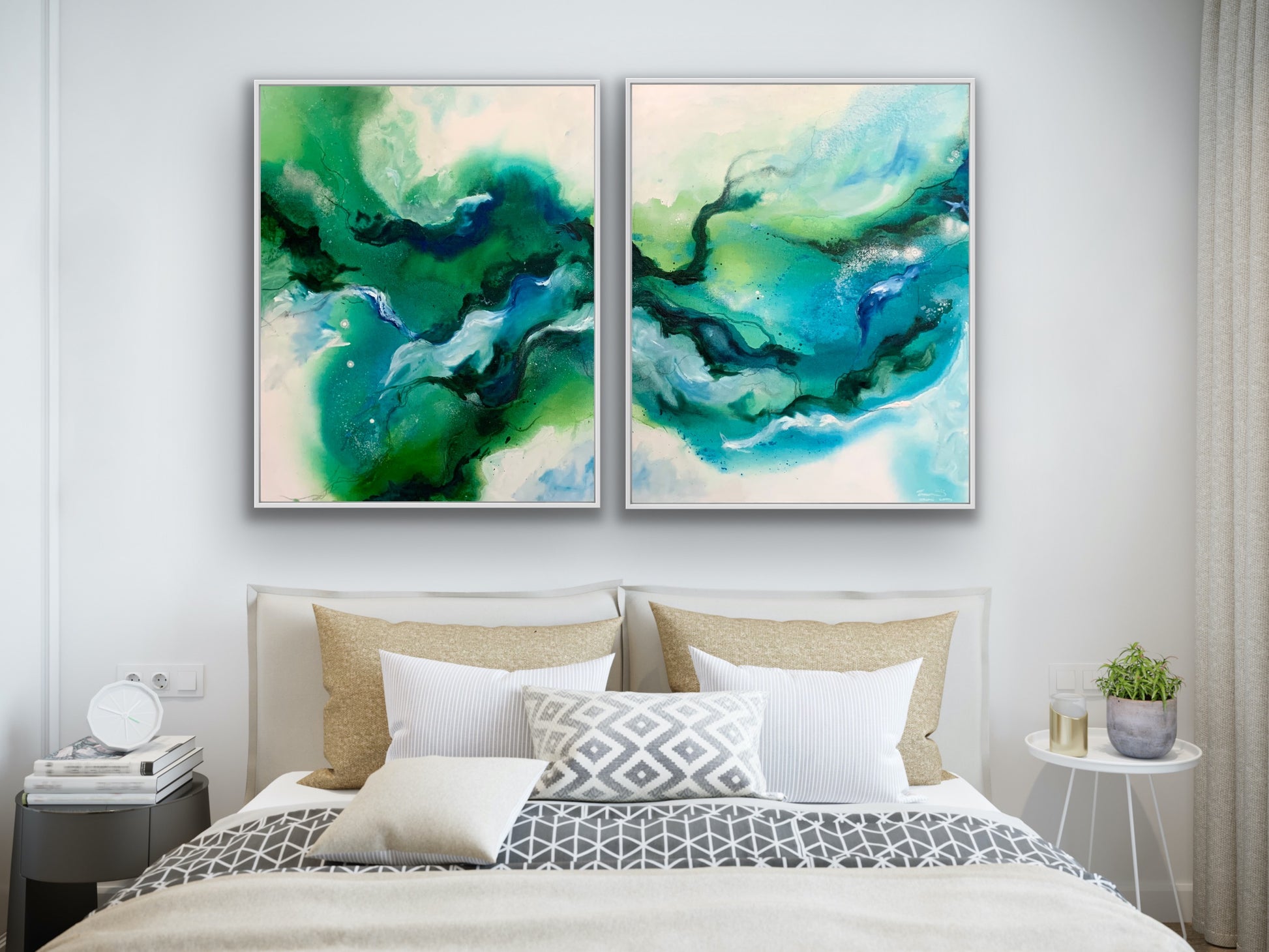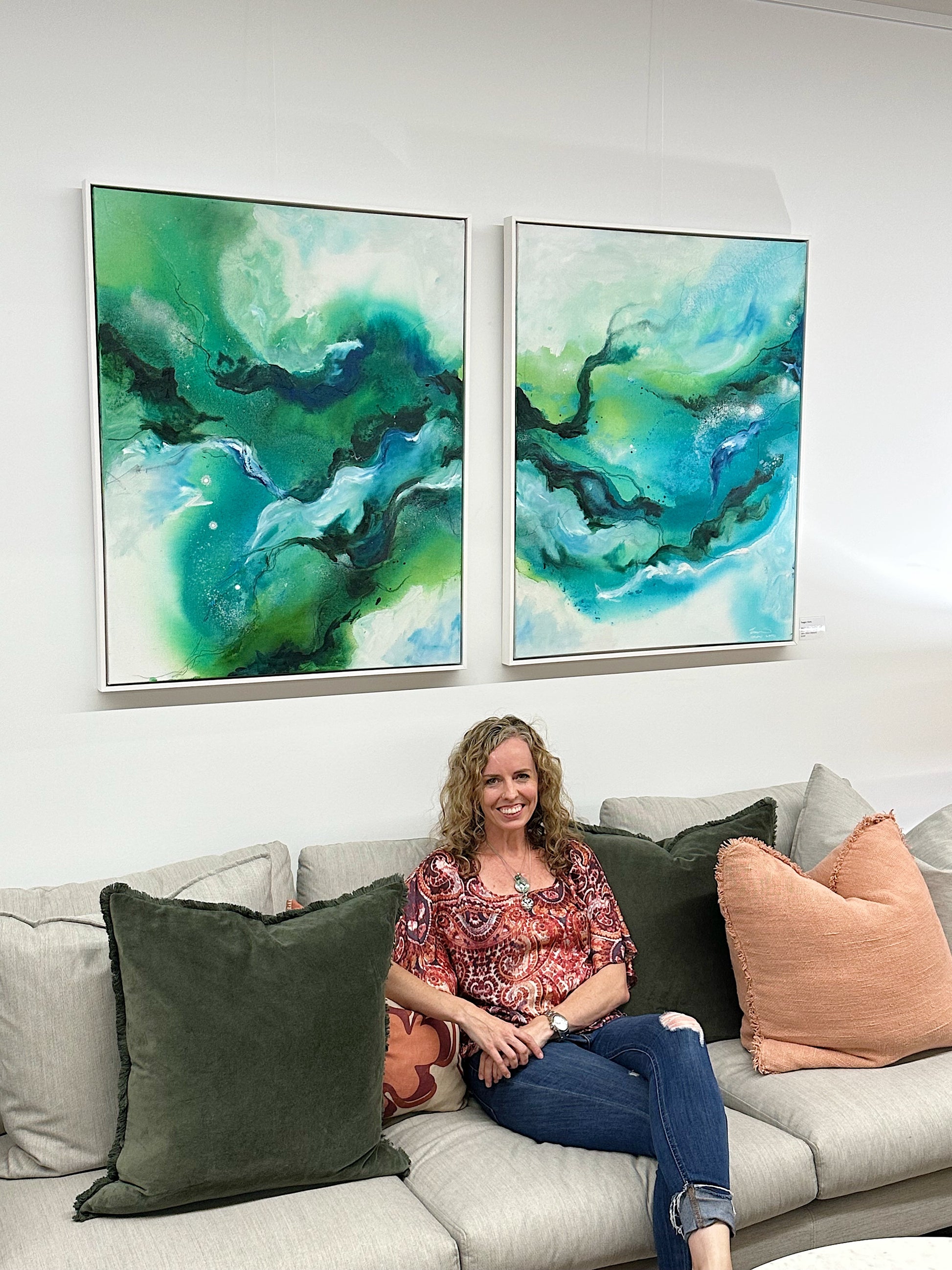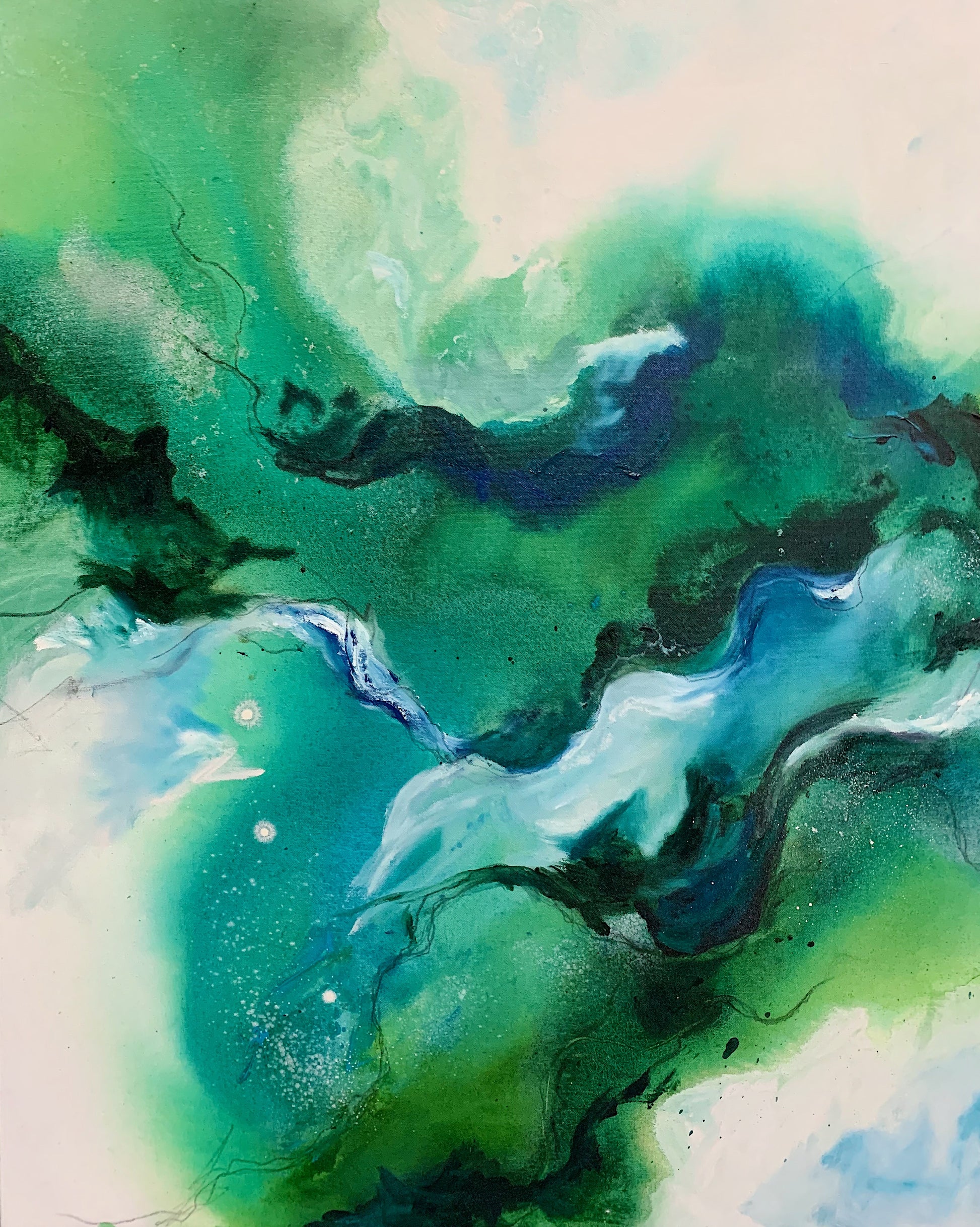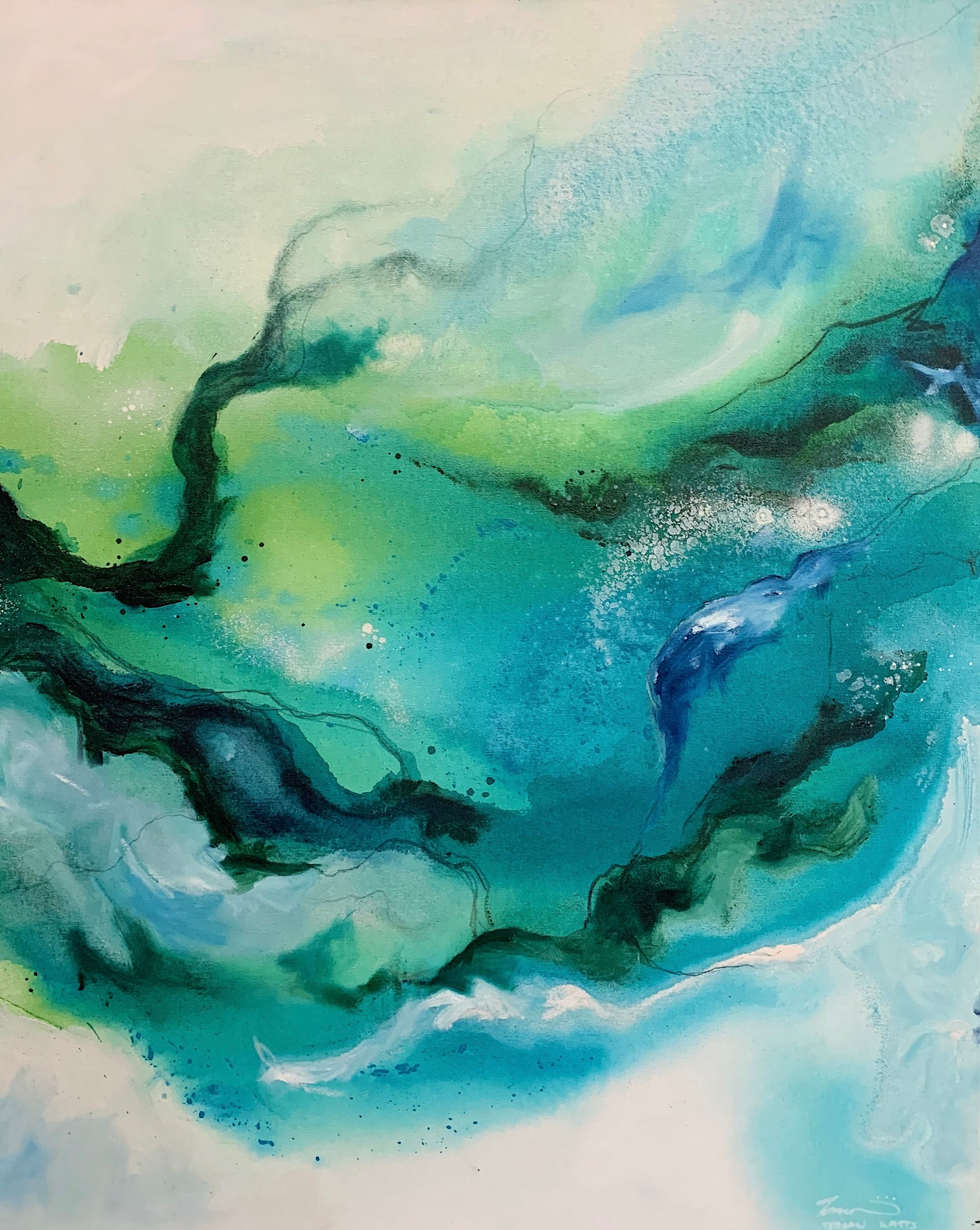 SOLD Beach House Musing I & II – diptych – original artwork
Sale price
$1,670.00
Regular price
Ocean inspired green and blue flow painting. Diptych with white frame
Beach House Musing I & II by Teagan Watts

This stunning diptych painting features glowing green, blue and white tones reminiscent of the ocean. The flowing movement from one canvas to the next means this two piece artwork will look spectacular hung together on your wall. It features layers of free flowing paint, fluid acrylics, spray paint, oil and more.
This piece was created with a mindset of abundance. All those dreams and 'bucket list' items we may not truly believe we'll ever reach. This is your sign to shift – move away from scarcity and take the first step towards your dreams. That beach house is not impossible – but it will be if you don't allow yourself to believe it's reachable. It's also about our connection to the water and how everything seems a little lighter, and our mind can breathe when we hear those crashing waves. Each time you look at this piece I hope it can reconnect you to that calm yet empowering energy.
Measuring 163 x 103cm in total (with frame), this artwork will be a statement in your home.
Free shipping Australia wide or bonus Artist in home install available if within 30 minute drive of Northgate
Contact via email for International shipping options