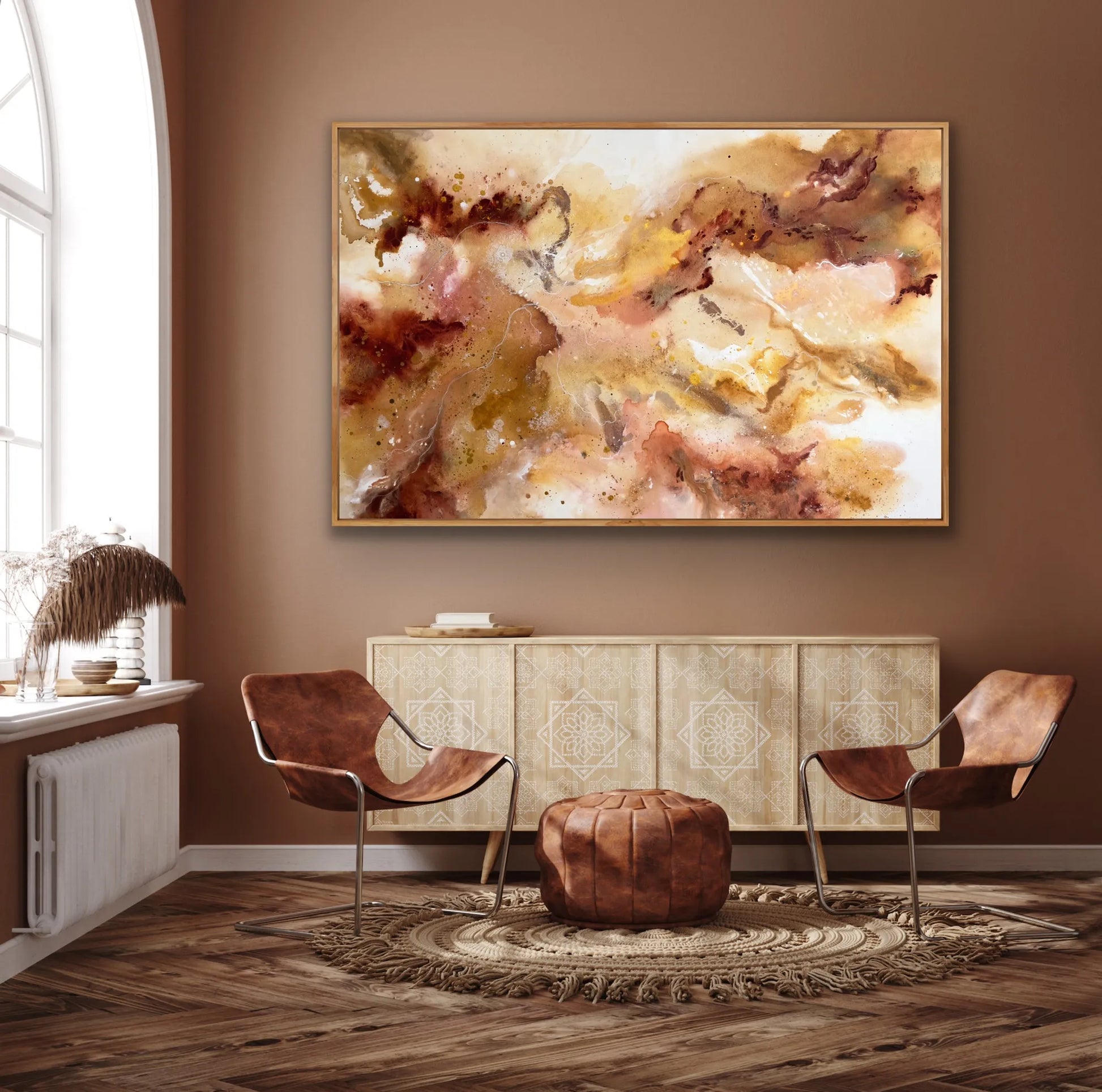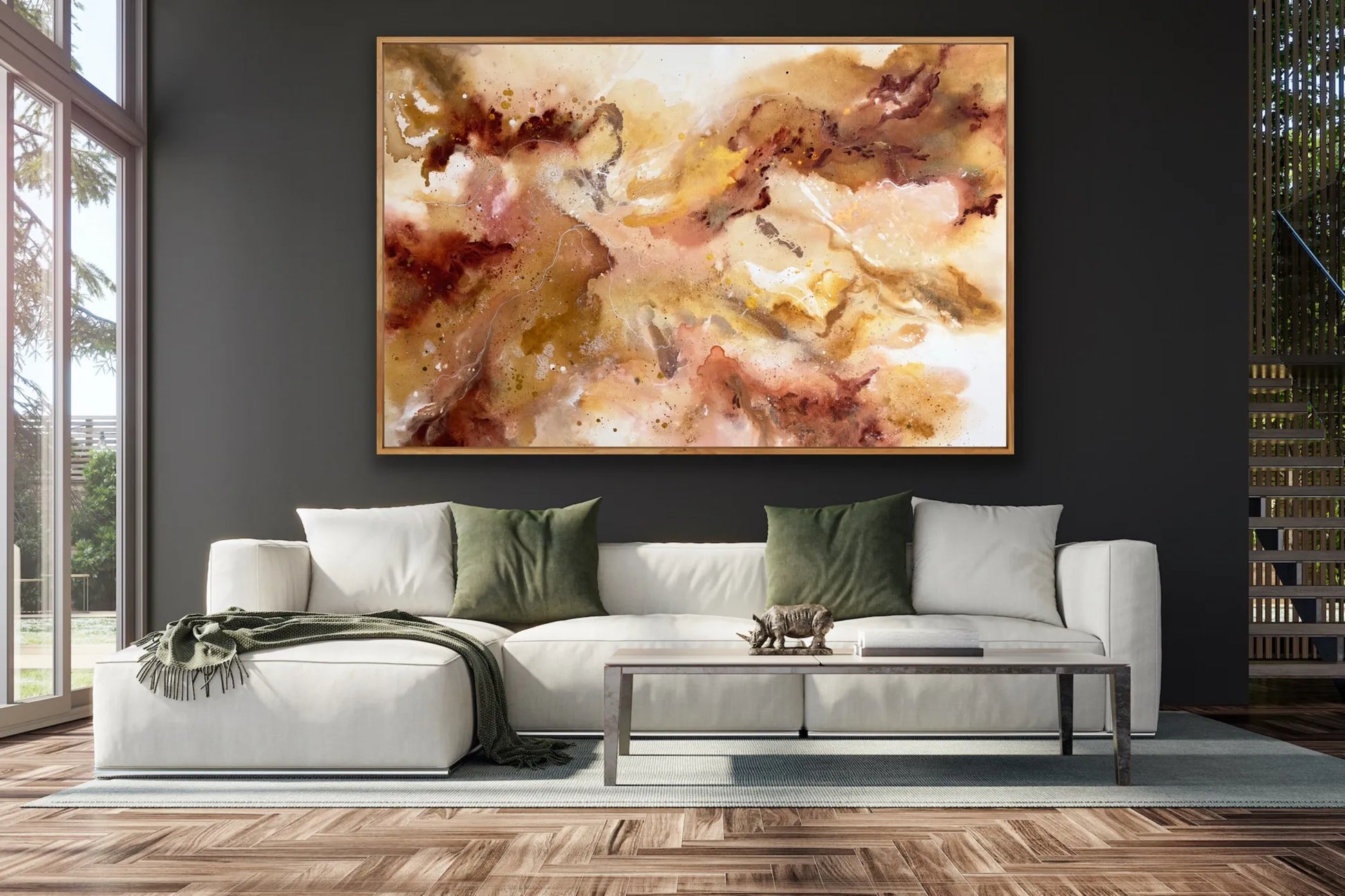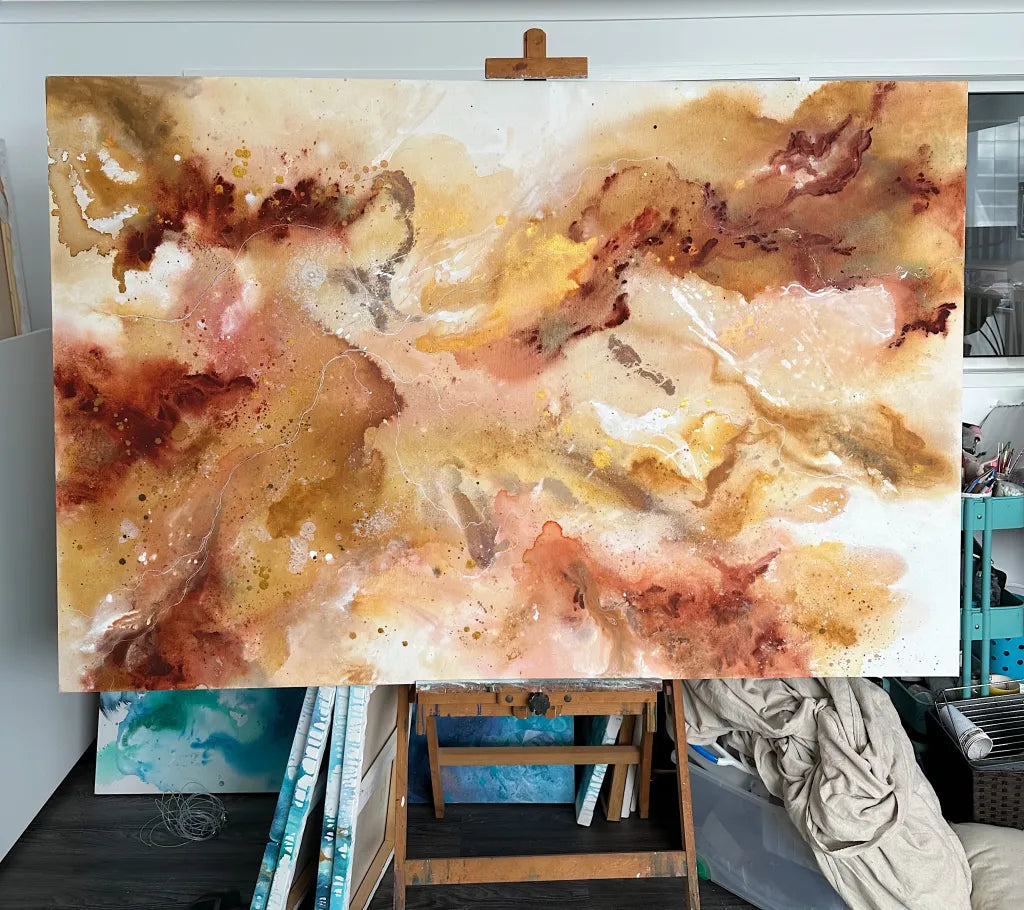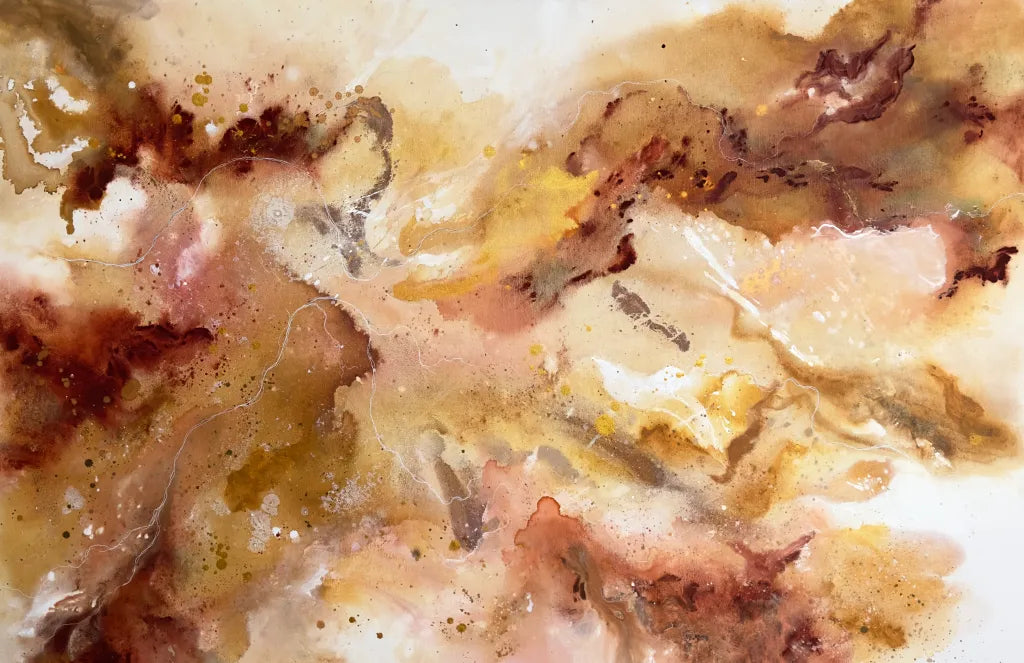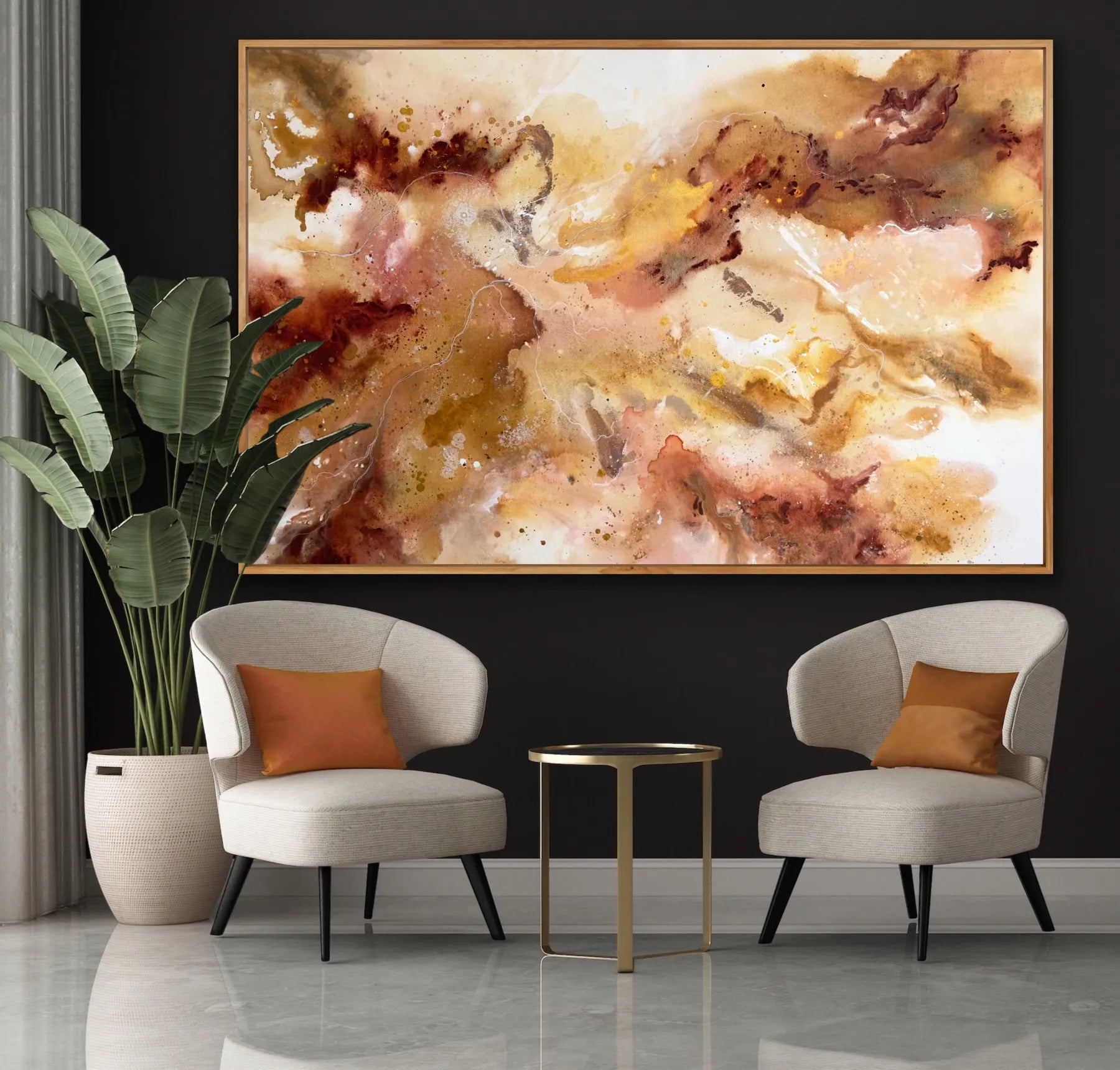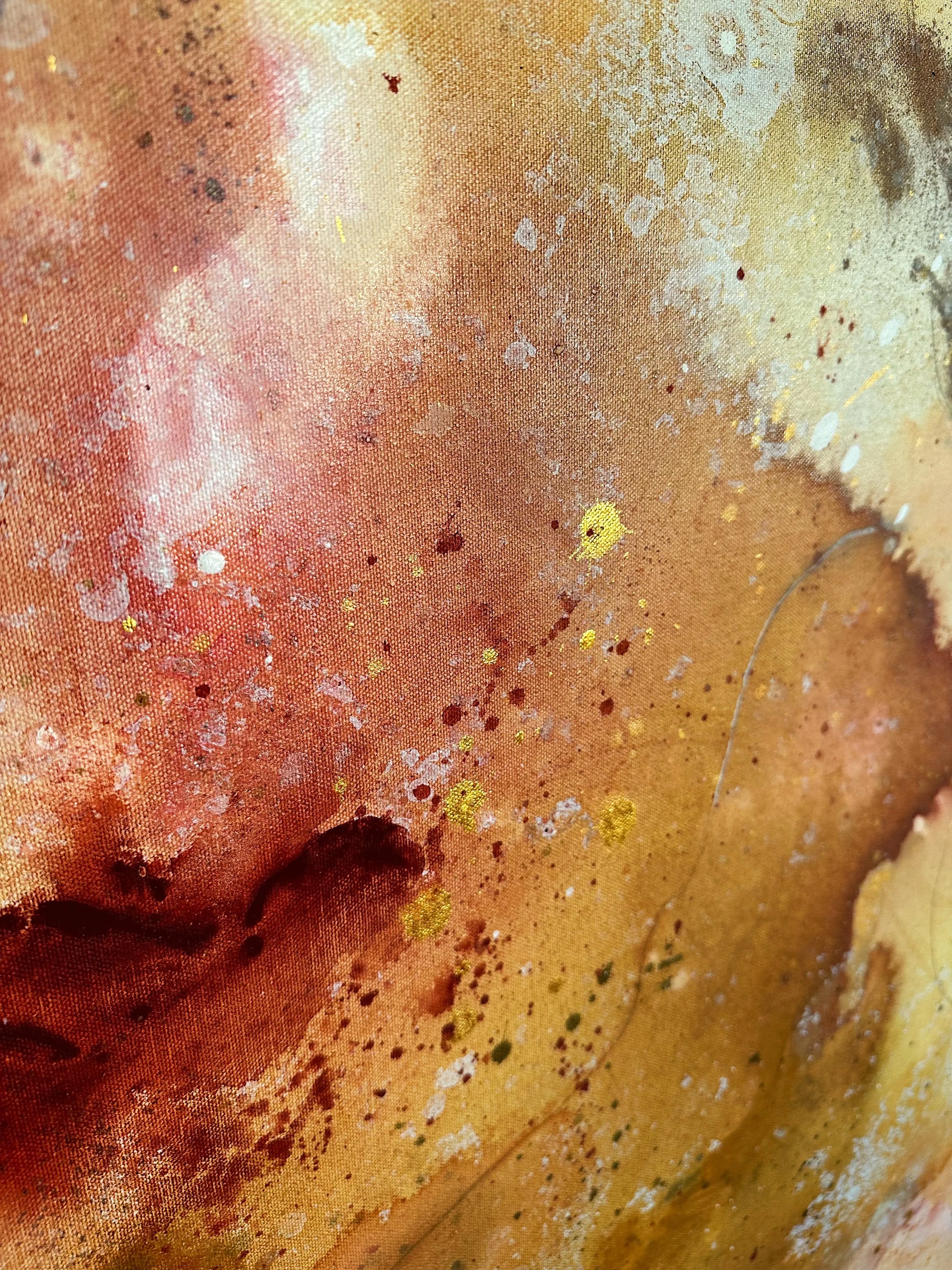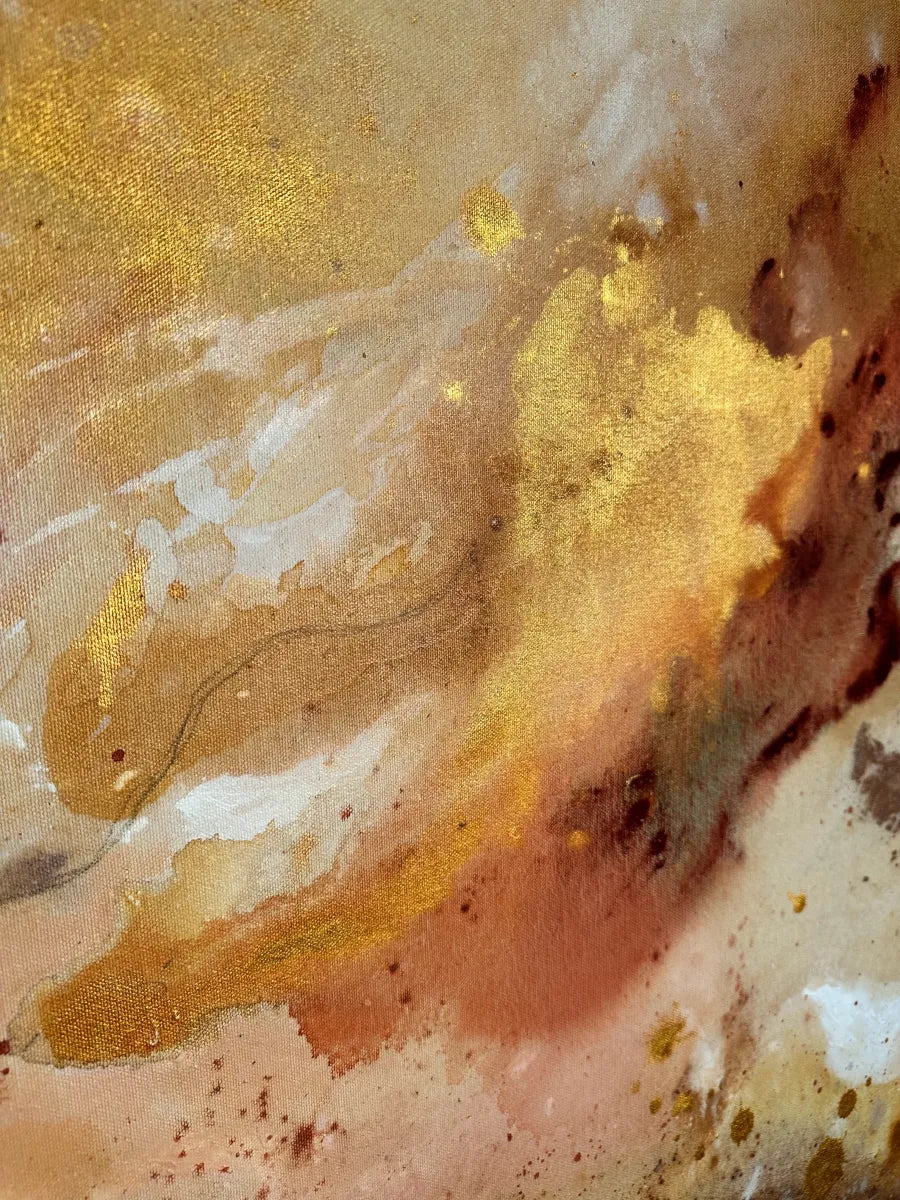 SOLD - Golden Hour – original artwork
Sale price
$2,079.00
Regular price
Striking golden and earthy tones with rich metallic splashes which sparkle in the sunlight
Golden Hour by Teagan Watts

Golden Hour celebrates the beautiful gifts that every day brings. The fleeting moments that don't seem that significant i the moment, but we look back on with fondness. The hand holding on the walk to school drop off, the afternoon coffee conversation and unburdening of the day's stresses, that change of season fresh air breeze.
All these little treasures, sweet and short lived like golden hour..
This stunning painting features ochre, sienna and metallic tones inspired by the natural beauty of Australian beaches and landscape. It features layers of free flowing paint, fluid acrylics, spray paint, pigments and more. Delicious accents of deep gold paint as well as shimmers of light gold and pearl pigment reflect off the canvas.
This piece was created with a range of materials including acrylic inks, paint, spray paint, graphite and more. Lots of beautiful layering and depth which will keep you discovering new elements with each viewing.
Measuring 183 x 123cm, this artwork will be  statement in your home. Framed in raw oak float frame.
Free shipping Australia wide or bonus Artist in home install available if within 30 minute drive of Northgate
IN SITU PHOTOS
'In situ' photos have been included to help you see how an artwork will look in your space. These photos were created using the ArtRooms app and may not be perfectly to scale. While every effort has been made to represent the size of the art accurately but please be sure to read the dimensions of the artwork to ensure it fits your space perfectly.
Contact via email for International shipping options