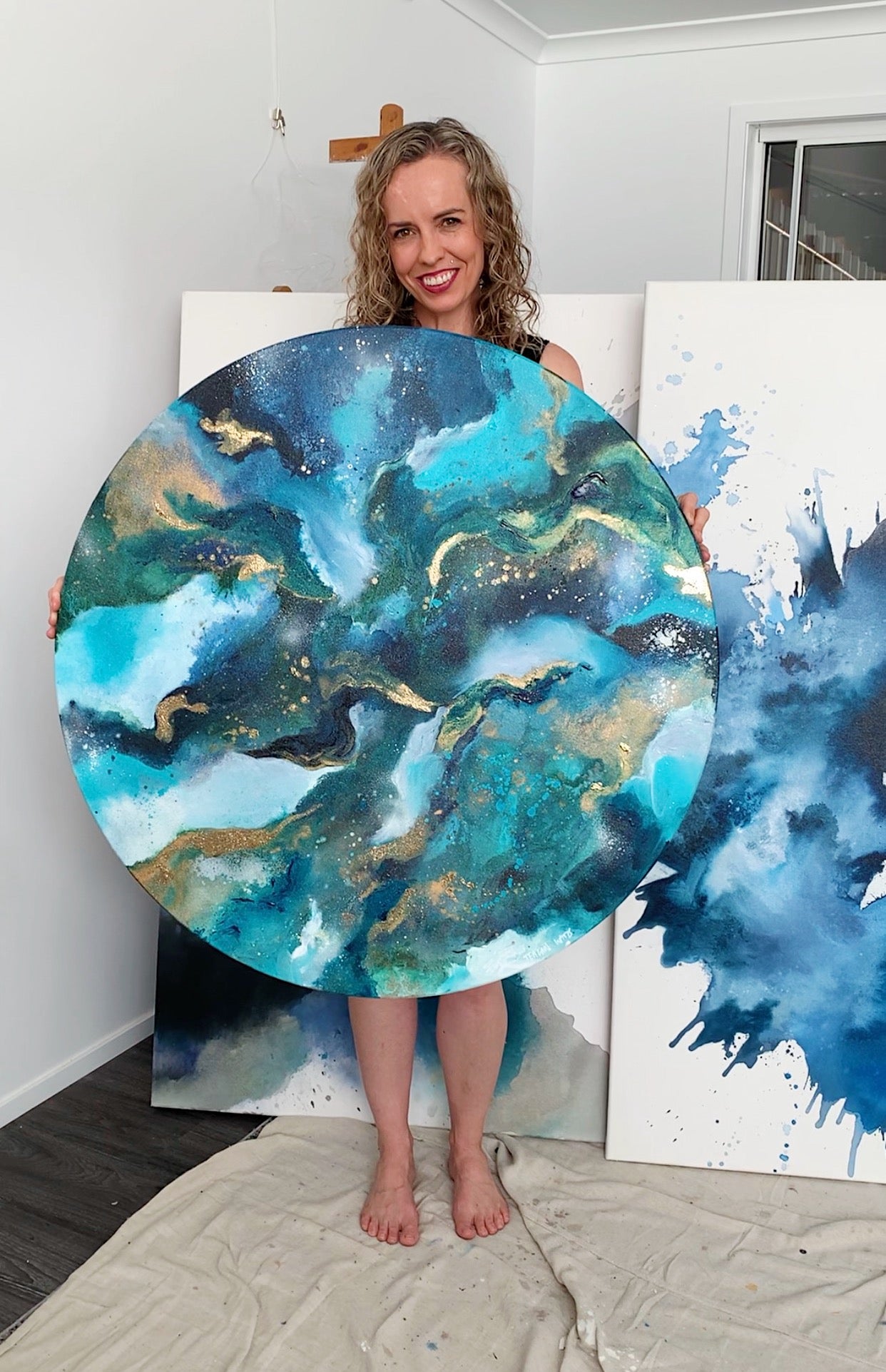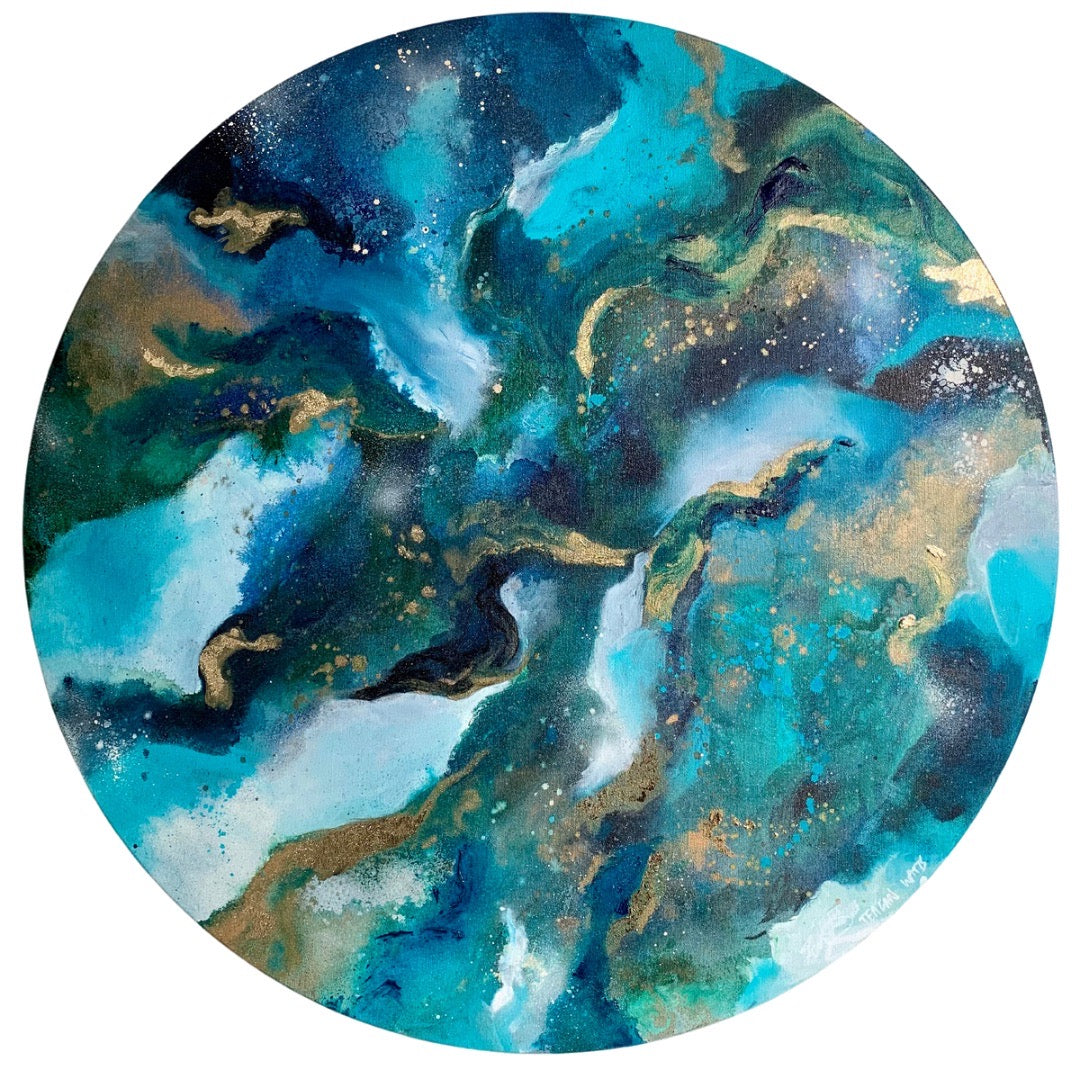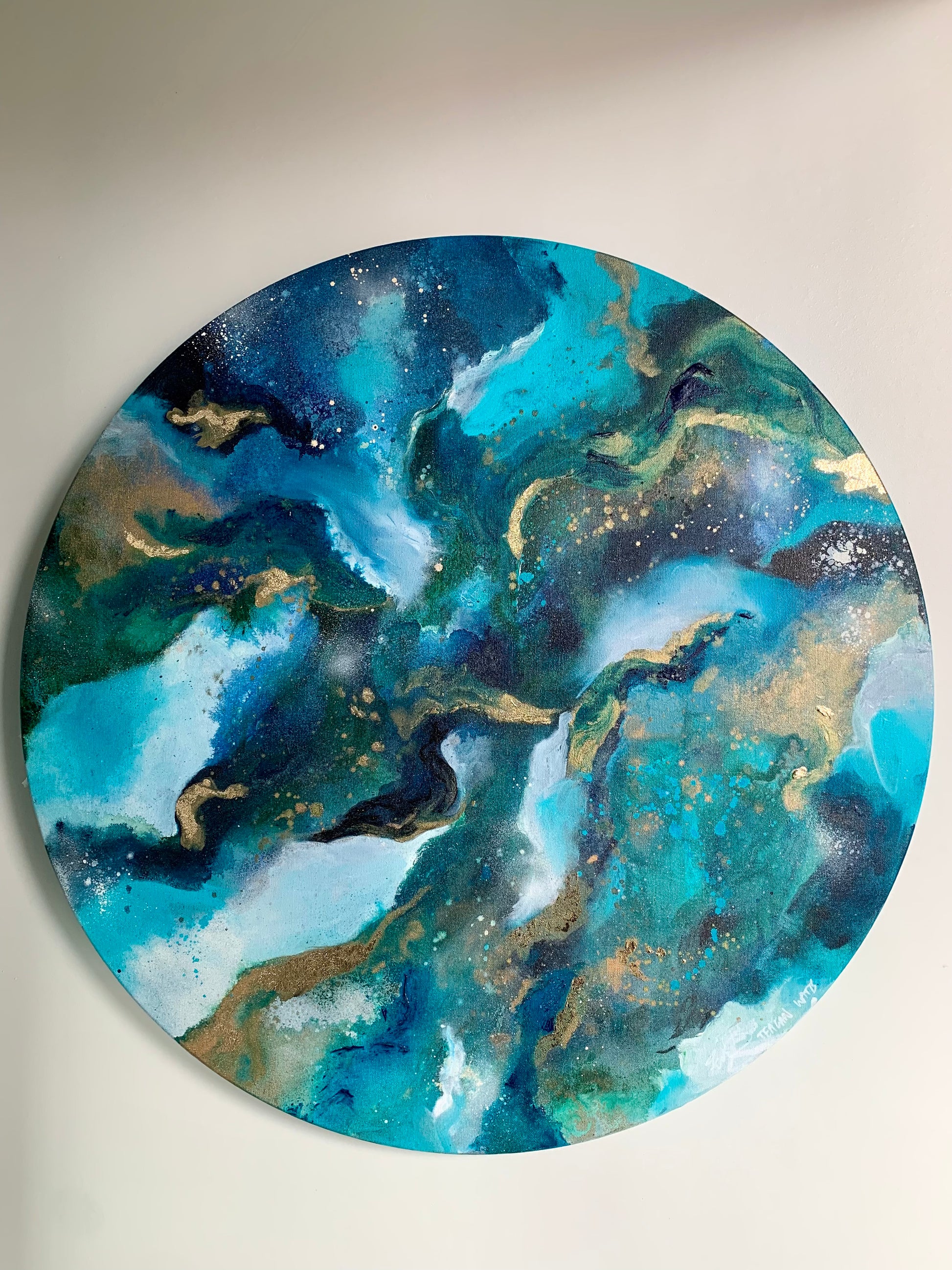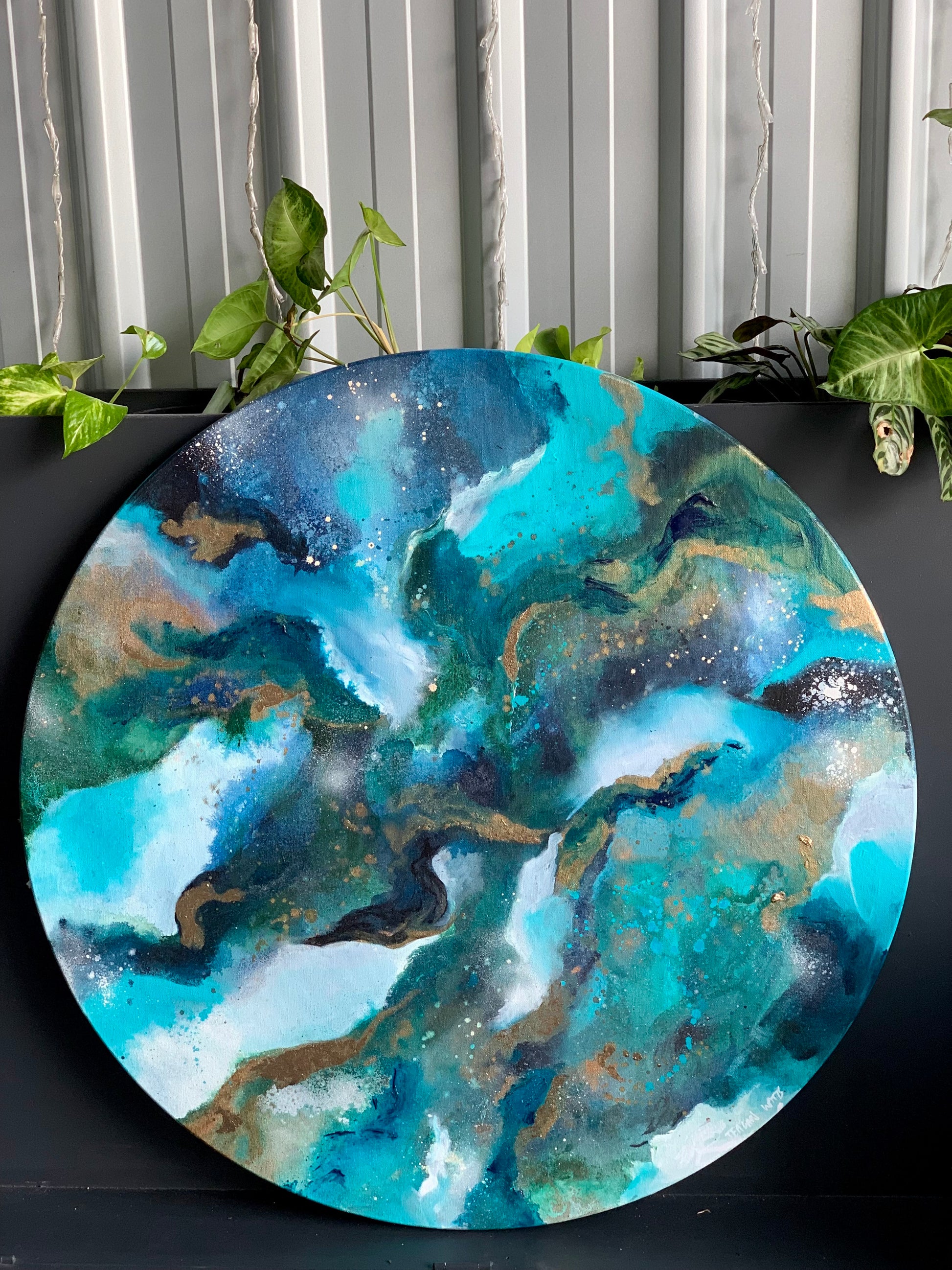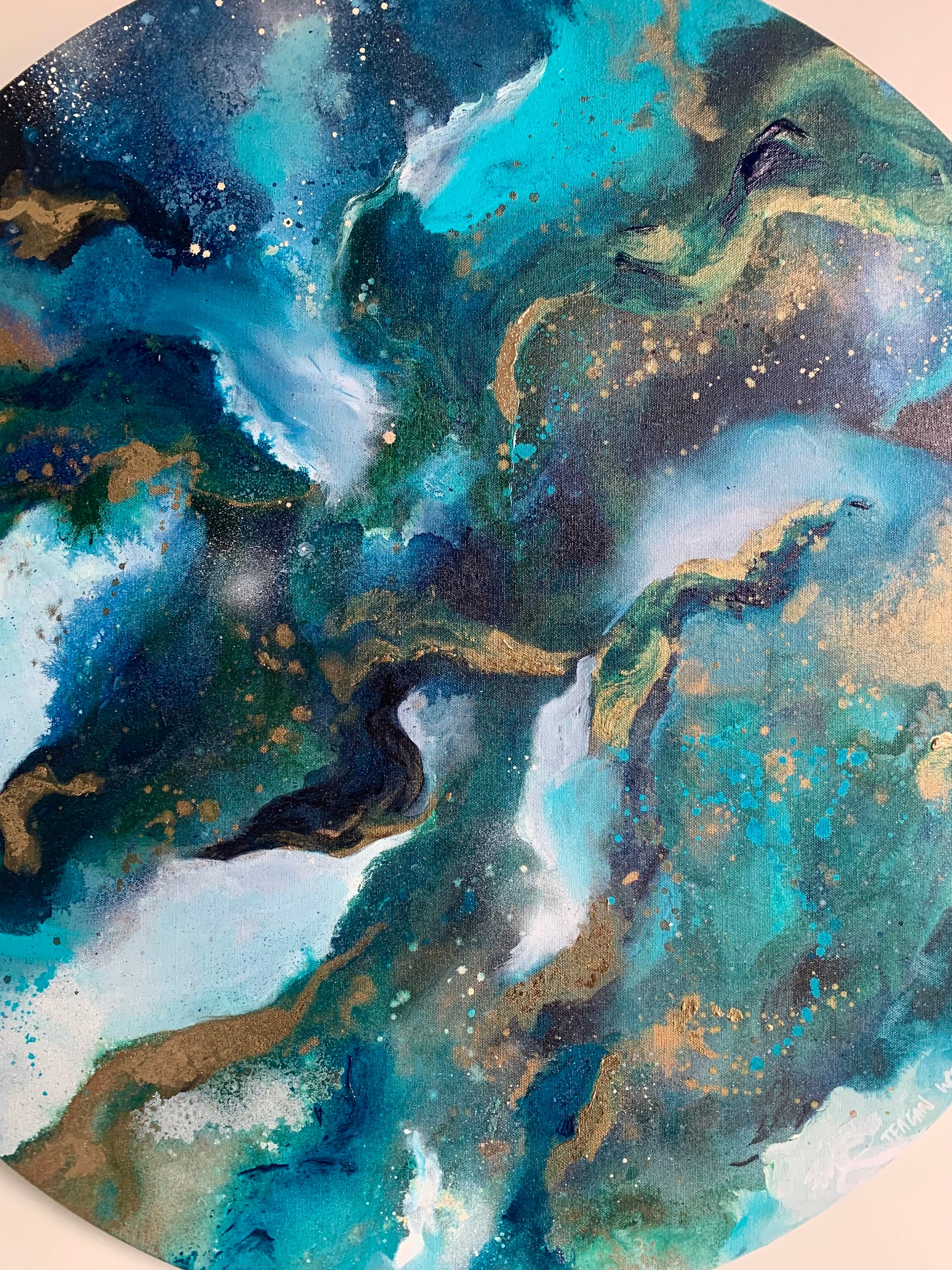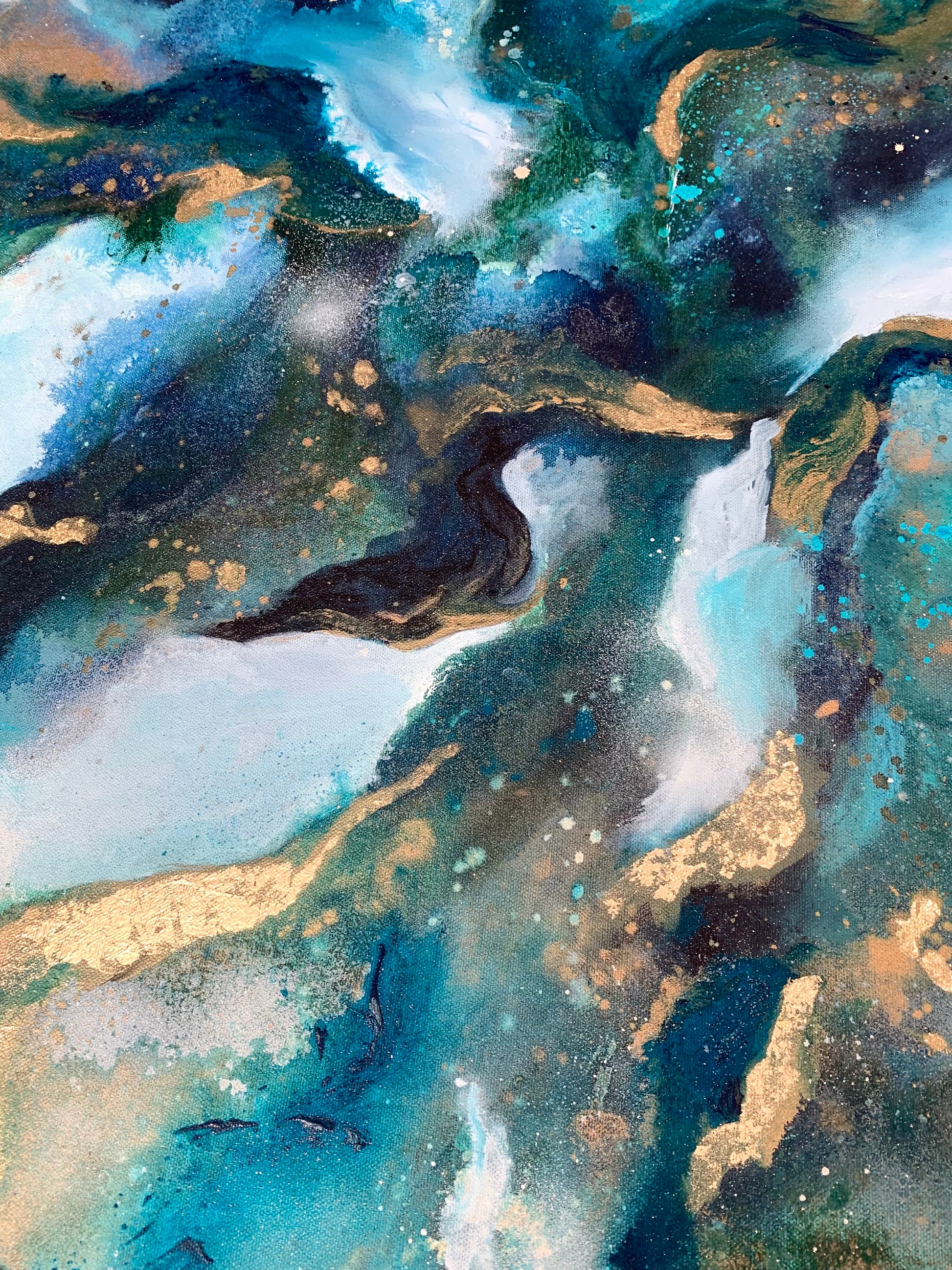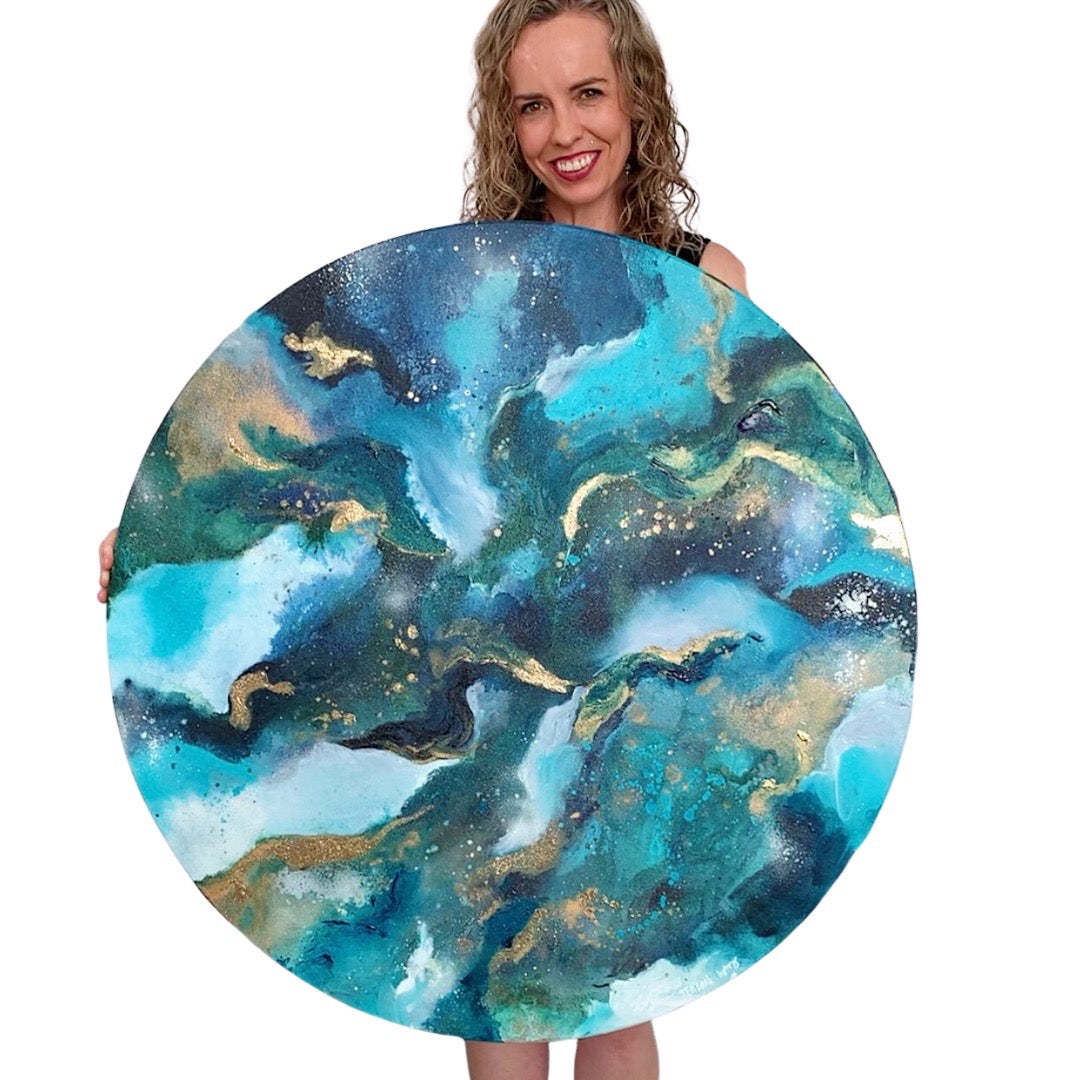 Shimmer – original artwork
Sale price
$805.00
Regular price
Blue green and gold leaf abstract artwork on round canvas
Mixed Media on canvas, stretched and ready to hang.

Signed on the front.
A striking round artwork featuring rich blues, greens, metallic accents and featuring super glossy metallic leaf! The flowing movement in this piece conjures images of seascapes, aerial views and looking down on Earth!
Created using a range of a materials including acrylic paint, inks, spray paint and imitation gold leaf. This piece has been varnished in archival gloss, and is ready to make an impact on your wall!
IN SITU PHOTOS
'In situ' photos have been included to help you see how an artwork will look in your space. These photos were created using the ArtRooms app and may not be perfectly to scale. While every effort has been made to represent the size of the art accurately but please be sure to read the dimensions of the artwork to ensure it fits your space perfectly.
80cm mixed media on round canvas