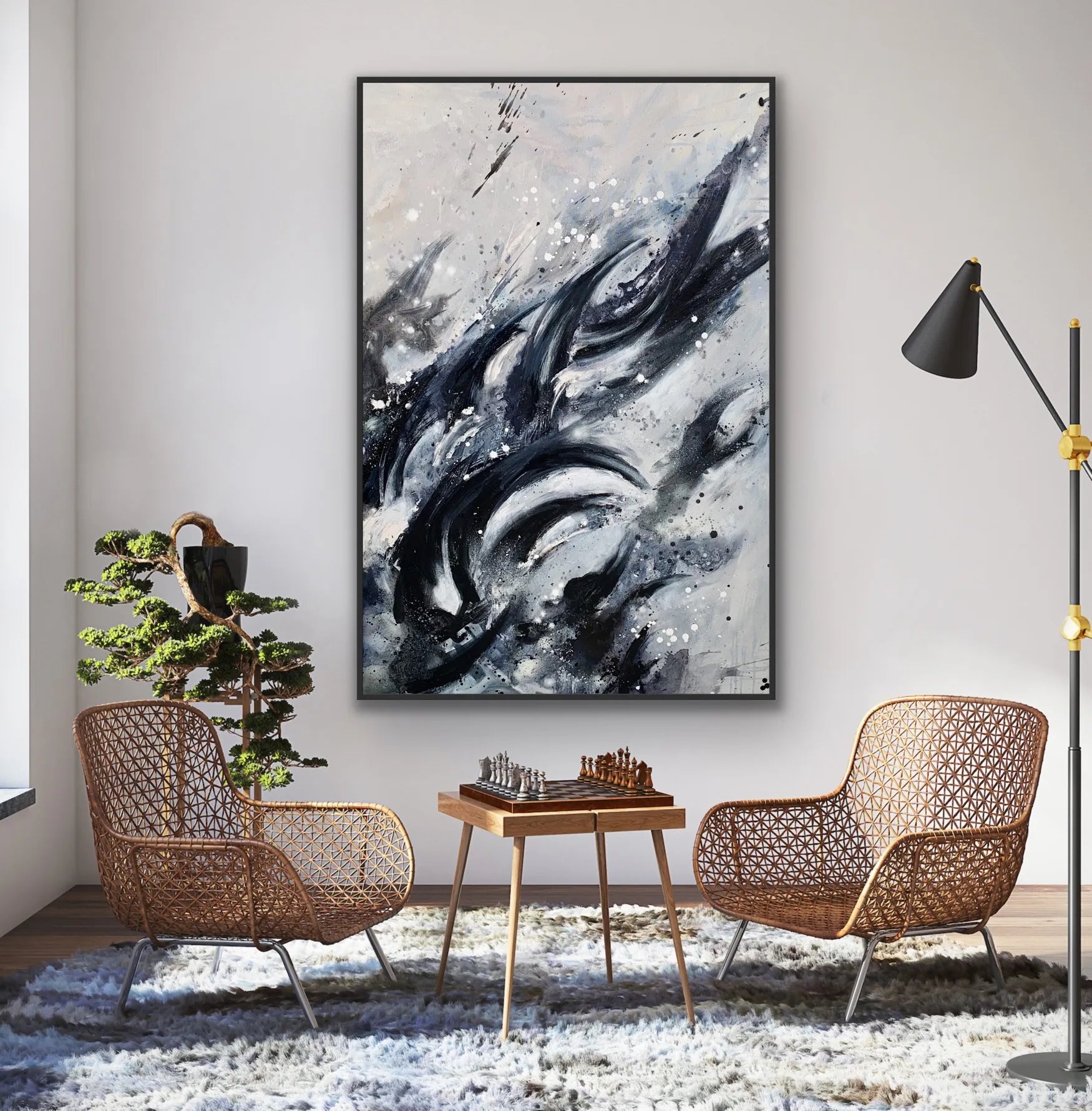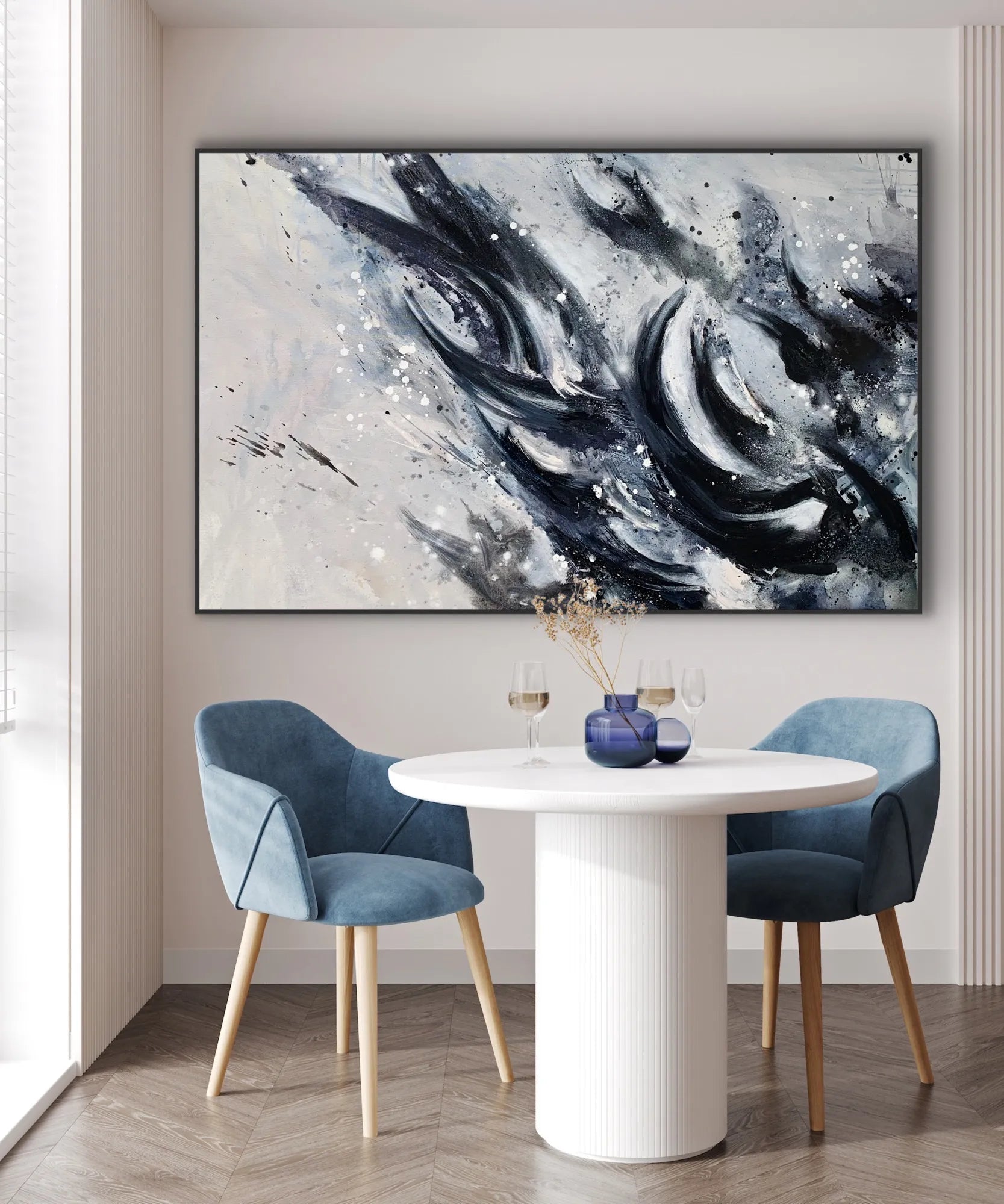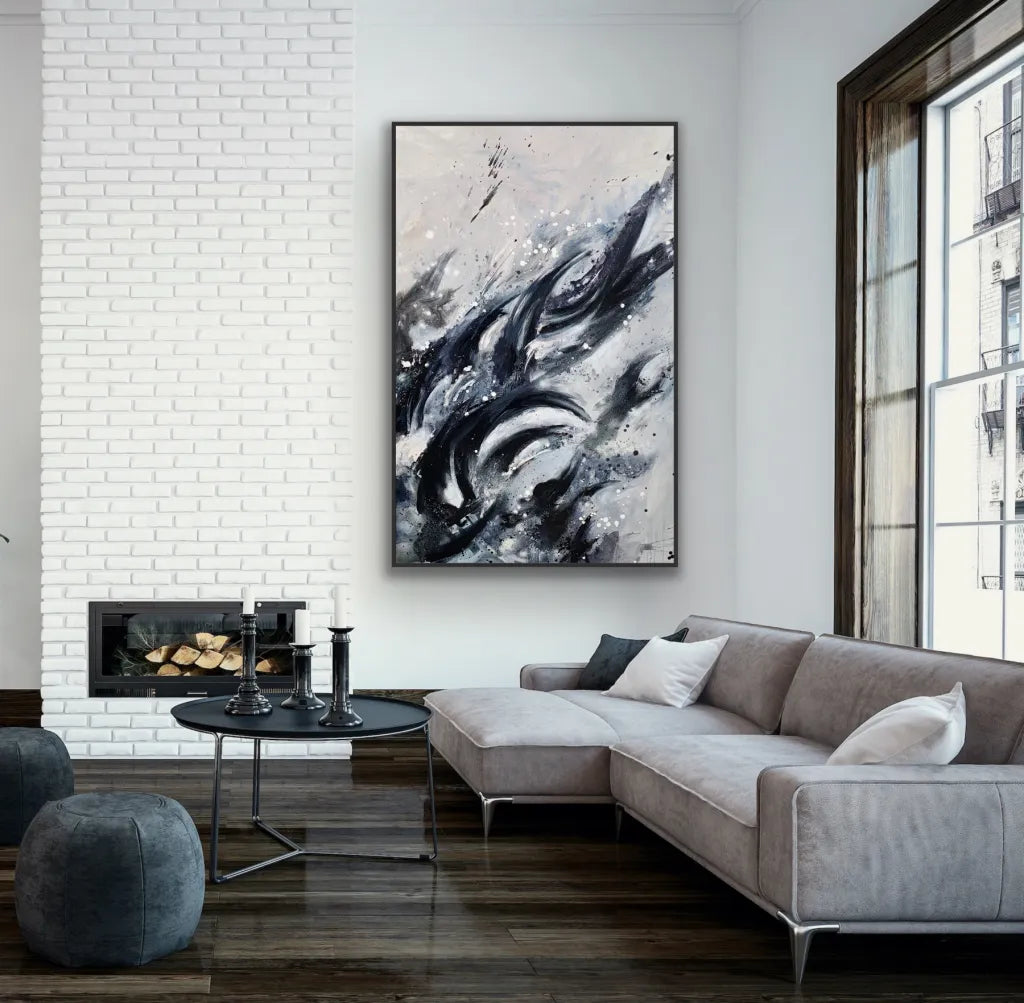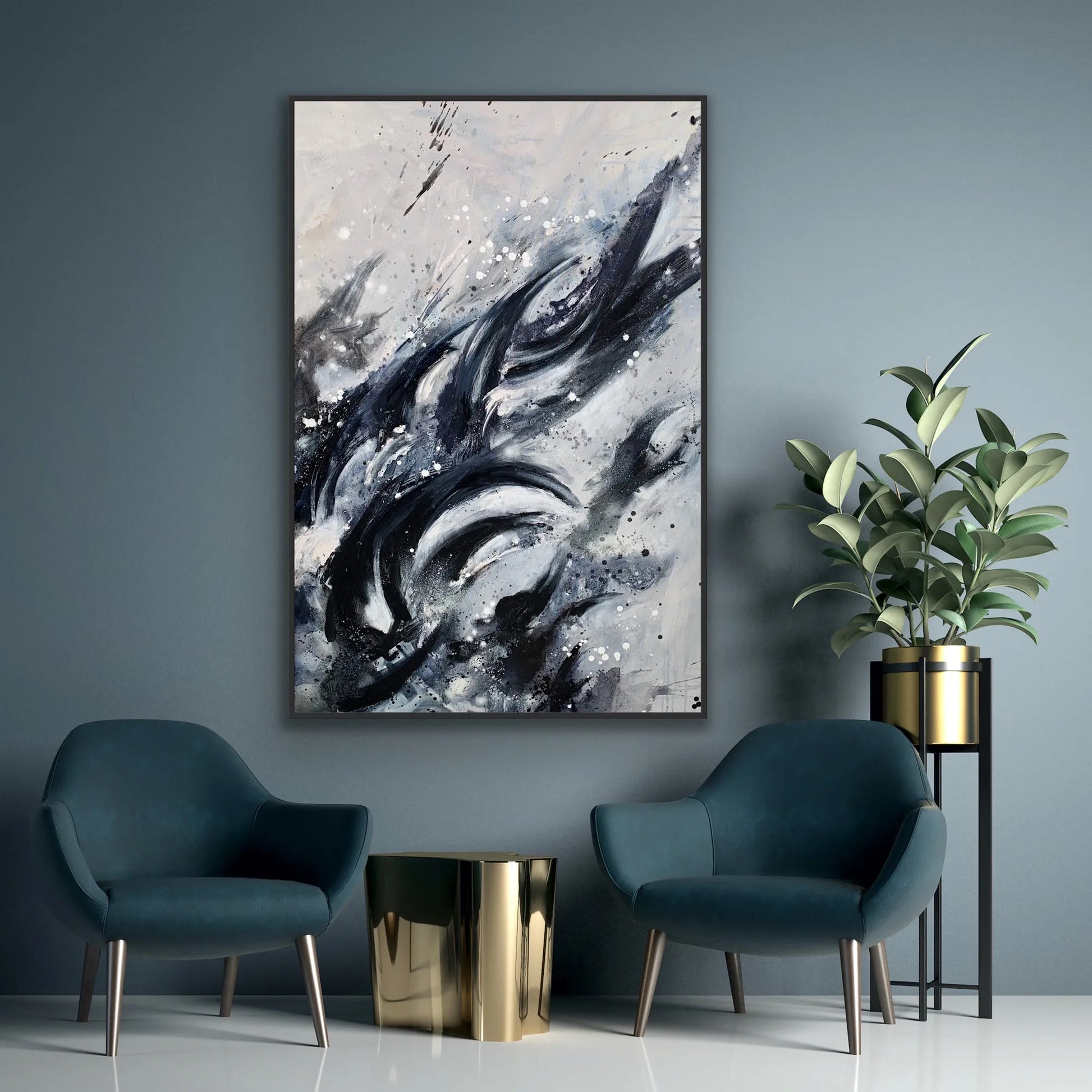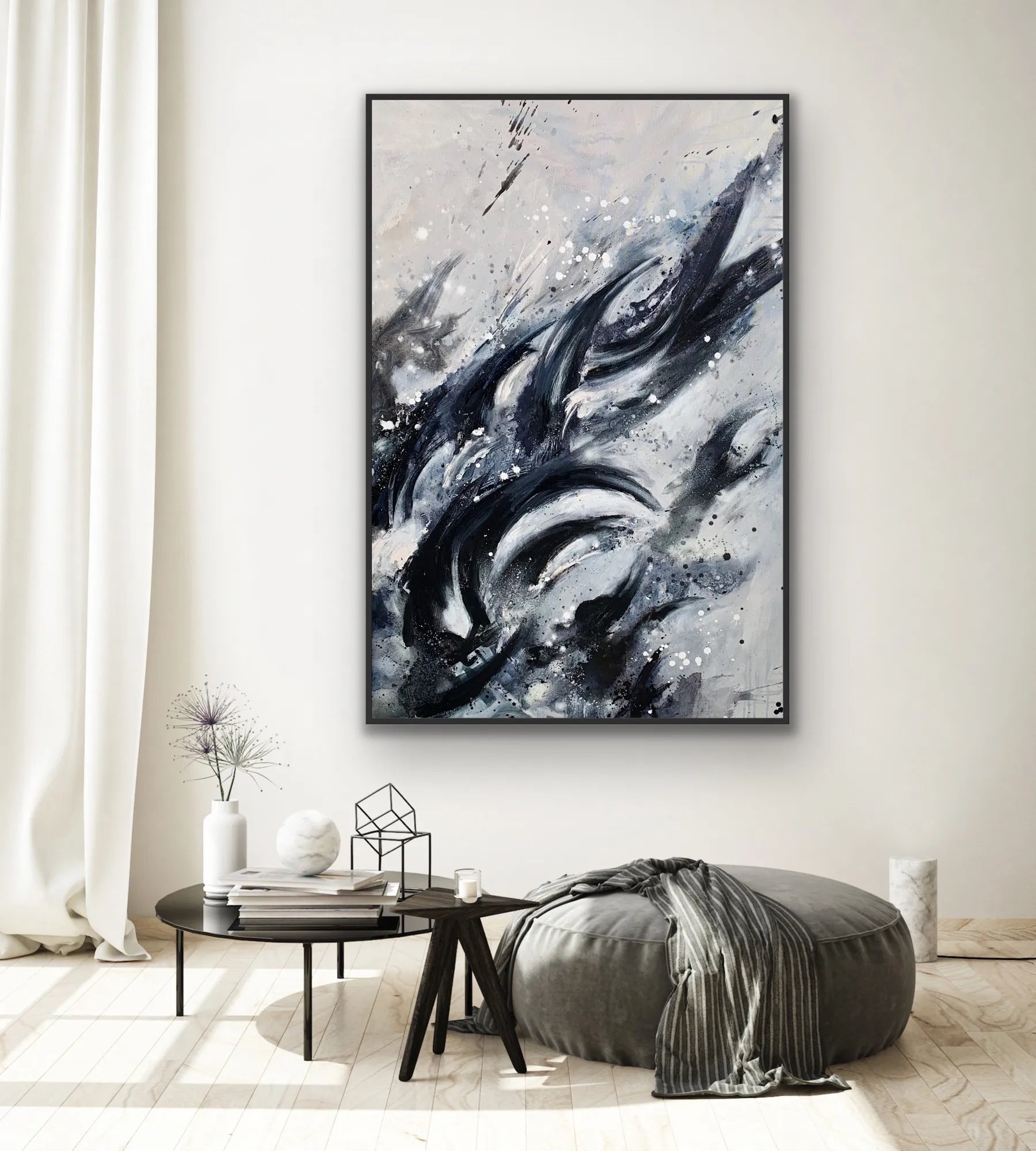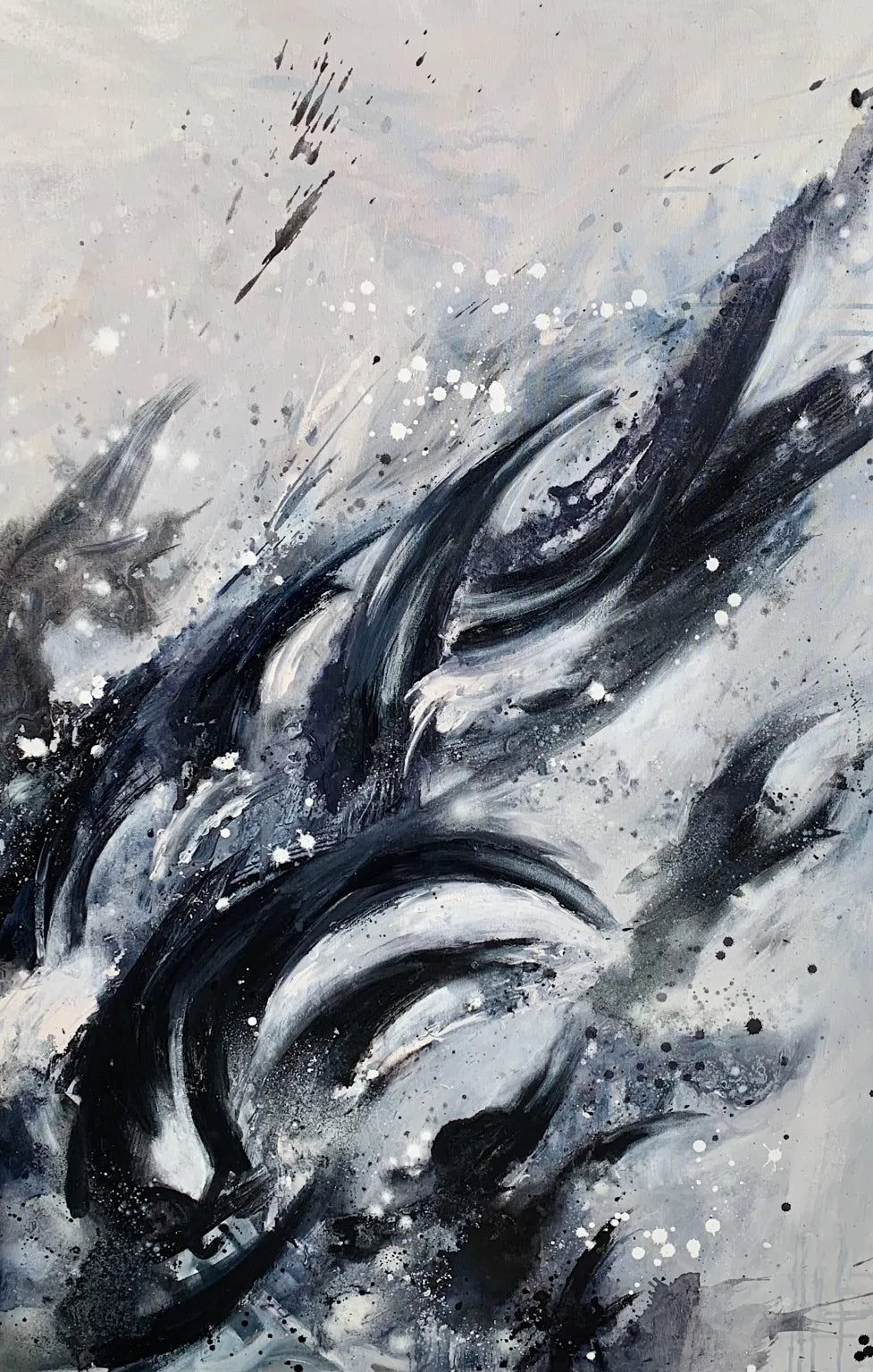 SOLD Learning Curve – original artwork
Sale price
$1,409.00
Regular price
Bold abstract splash artwork featuring simple palette of blues, greys and white
Learning Curve by Teagan Watts

Full of joy and movement, this beautiful piece was created with the purpose of letting go. Feeling free to allow the paints to move and flow where they fall, trusting my intuition and tapping back in to my inner child. There is no such thing as failures – with each perceived 'fail', we learn something new, we adapt, grow and expand as we take that knowledge with us and respond differently when approached with a similar challenge in the future. If it weren't for these experiences, we would remain stagnant, and without true growth.
This painting has multiple layers and actually evolved from a completely different colour palette of sap green and ochre! Building with acrylic paint, inks, spray paint and other materials, this piece has a real dynamic energy and uplifting feel. It looks striking hung portrait or landscape!
With a simplified colour palette, this artwork would look perfect in a beachside home, but equally striking in a modern, contemporary setting
Bold abstract piece featuring Paynes grey, white and black. Set in a gorgeous black frame, this piece would make a statement in any home. Hang landscape or portrait depending on your preference.
IN SITU PHOTOS
'In situ' photos have been included to help you see how an artwork will look in your space. These photos were created using the ArtRooms app and may not be perfectly to scale. While every effort has been made to represent the size of the art accurately but please be sure to read the dimensions of the artwork to ensure it fits your space perfectly.