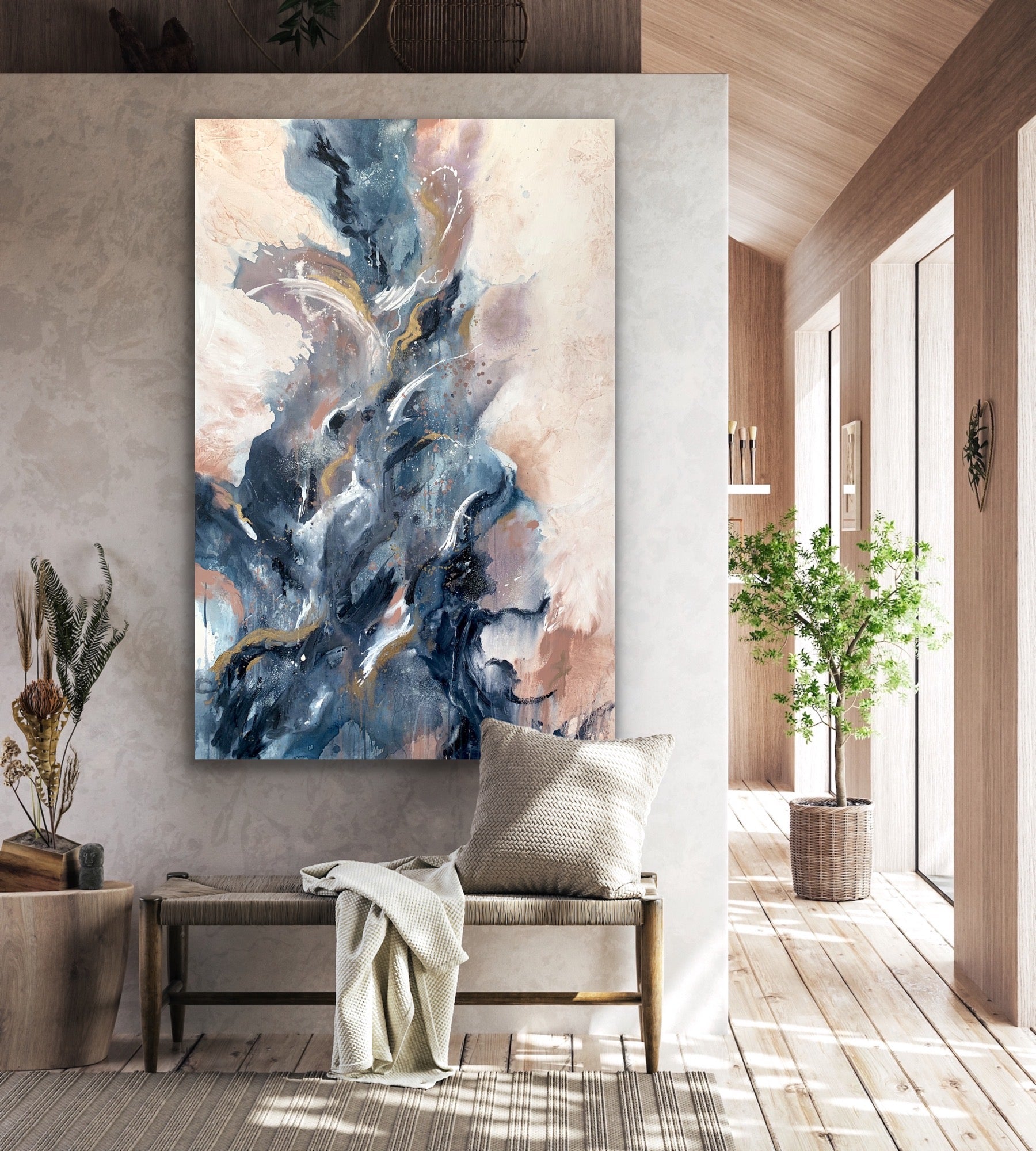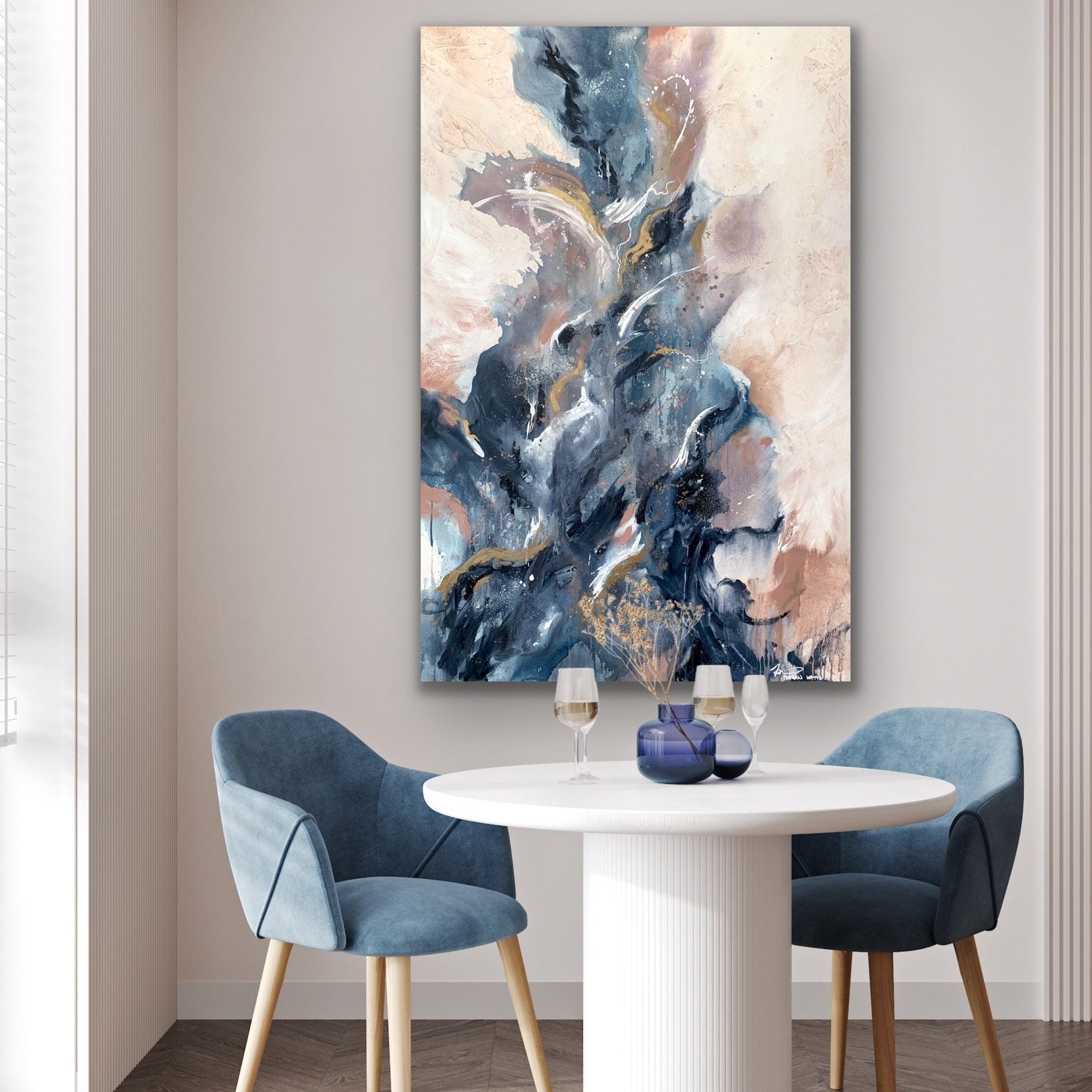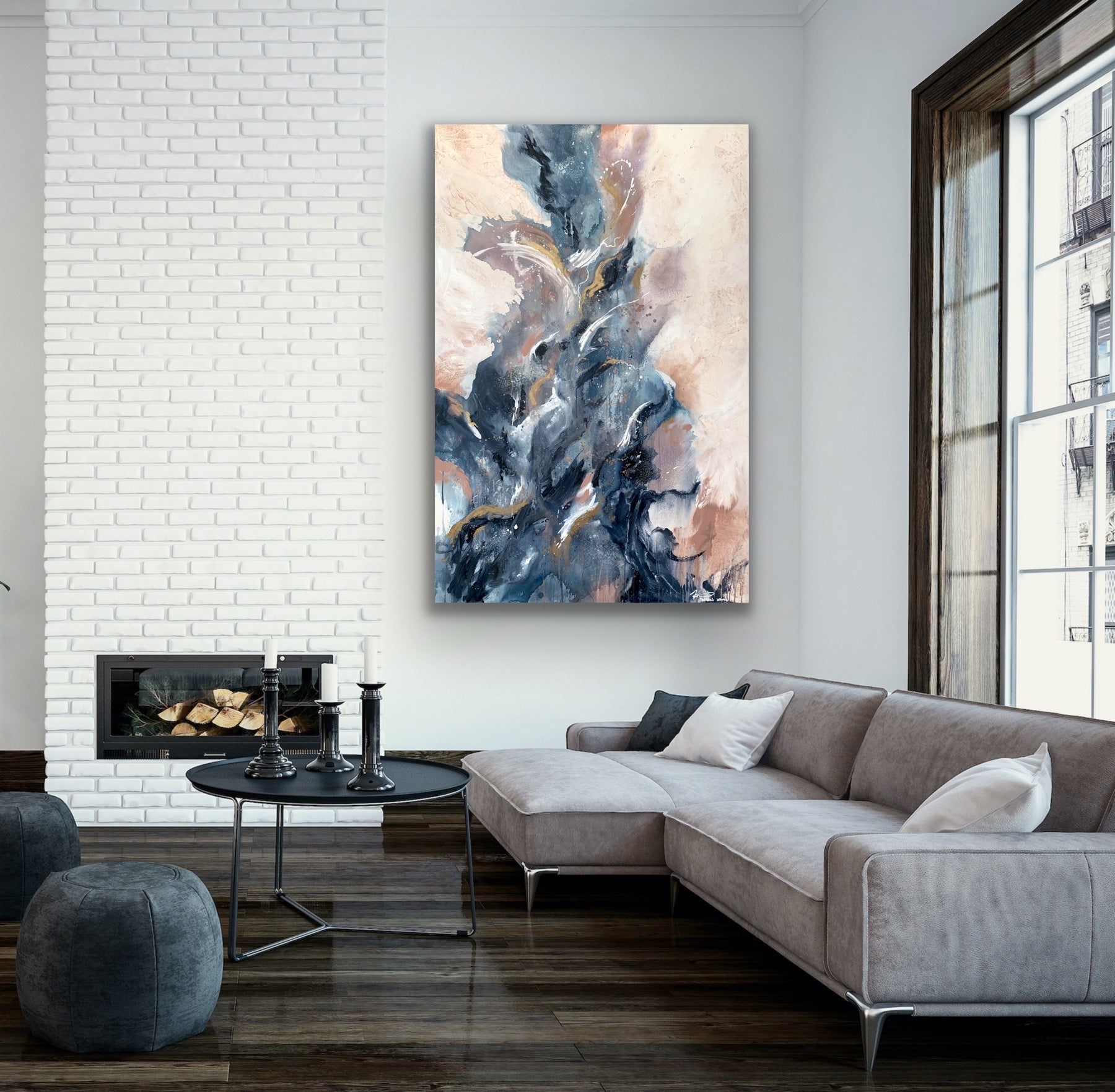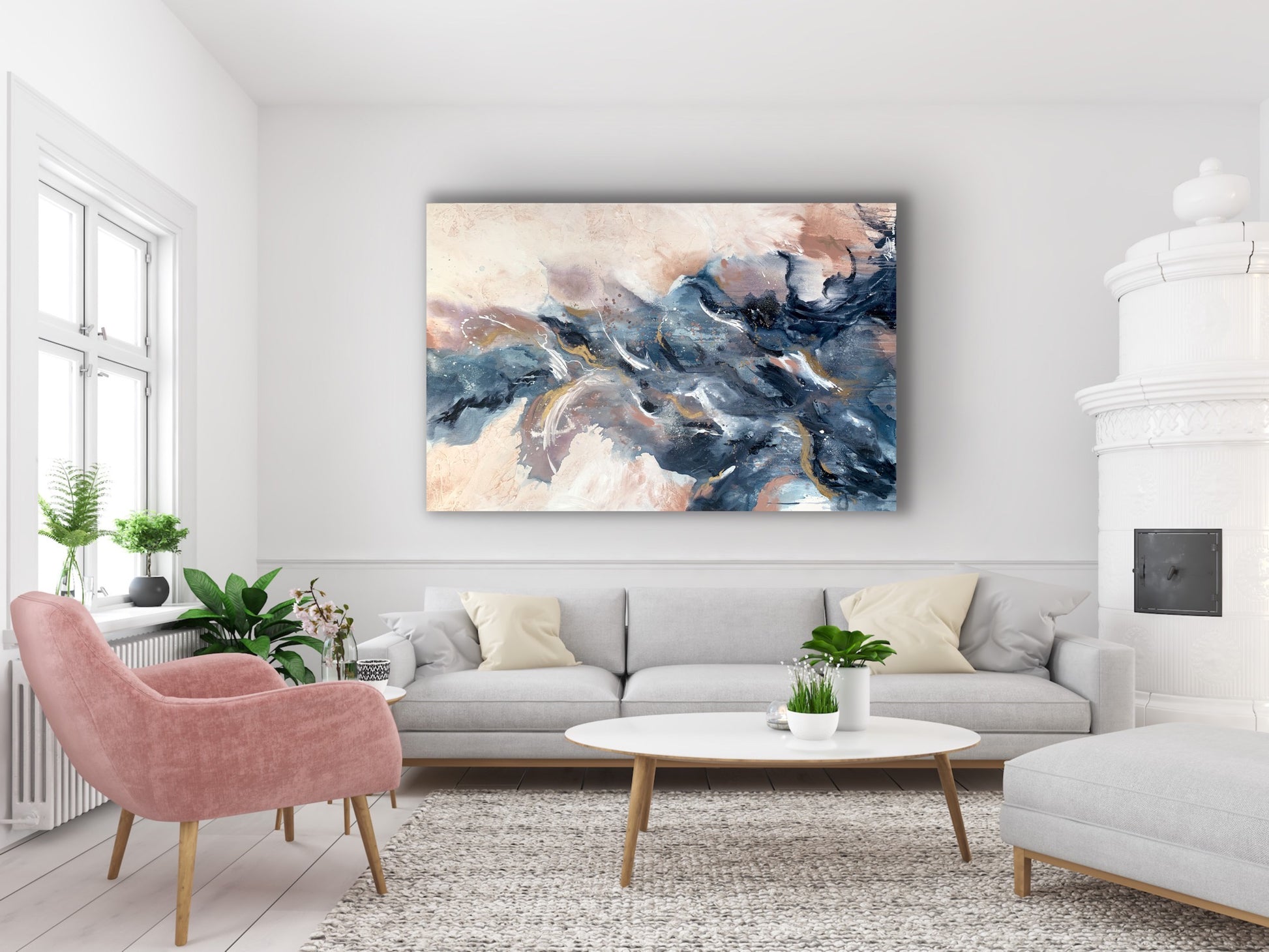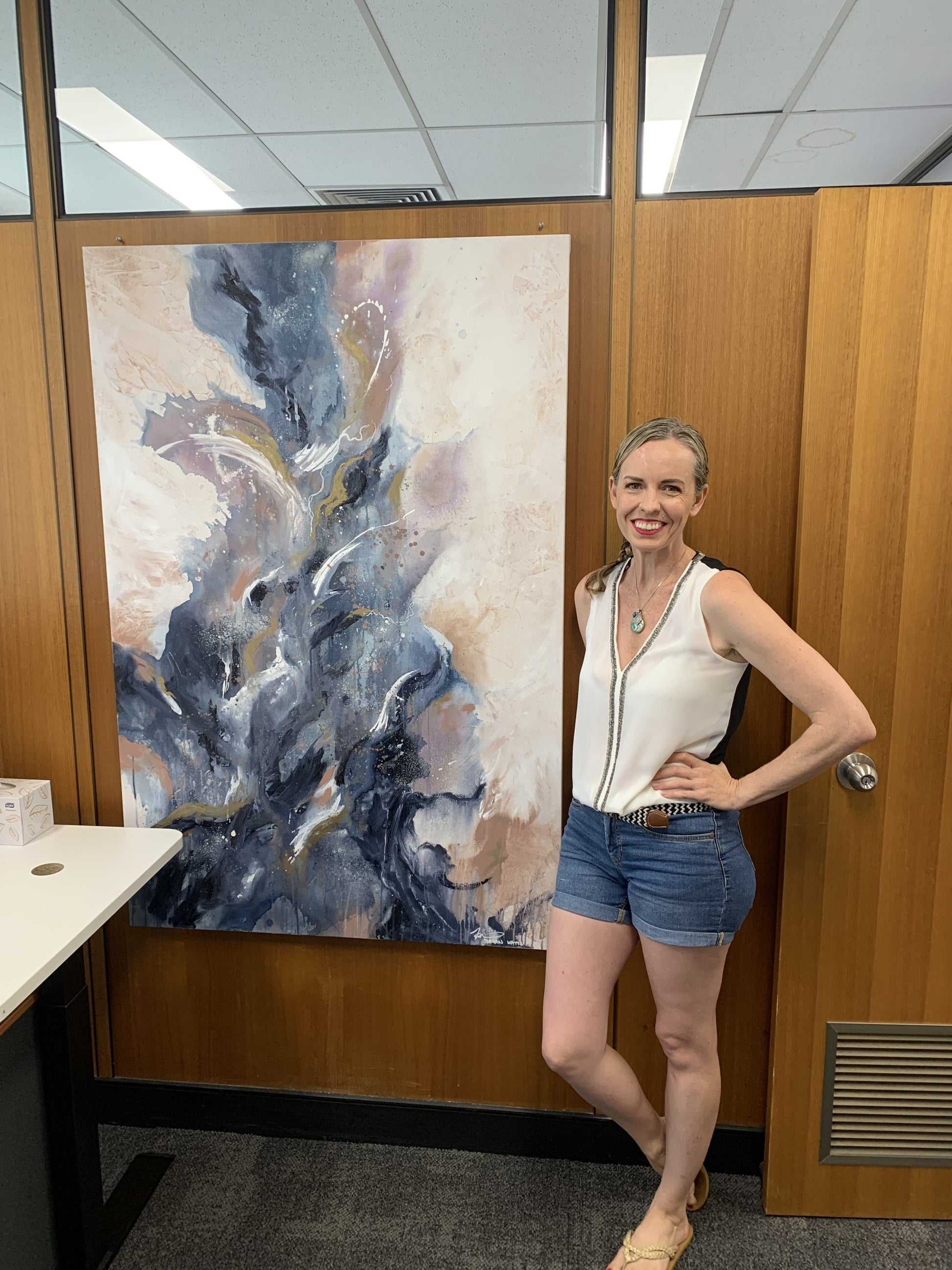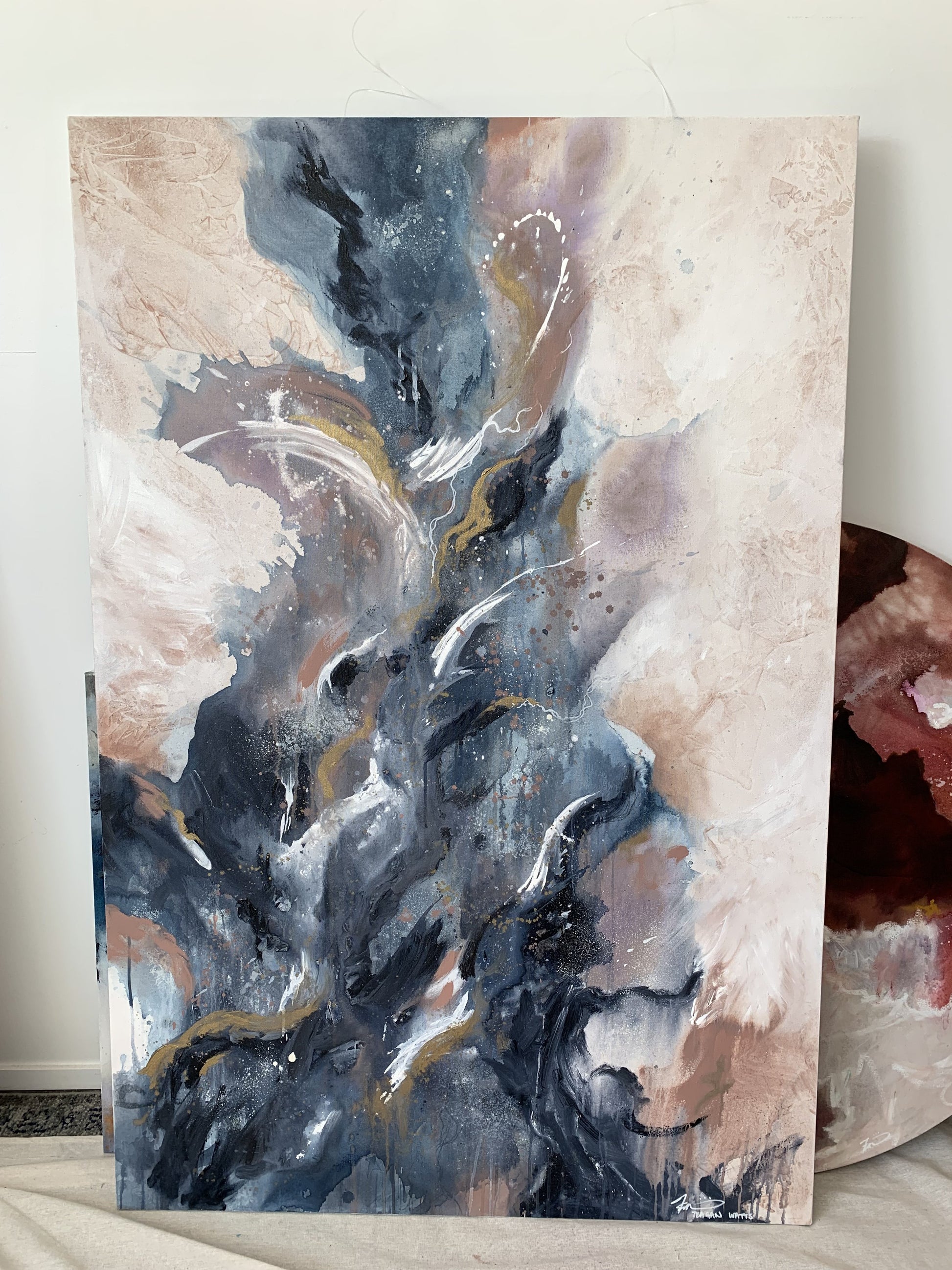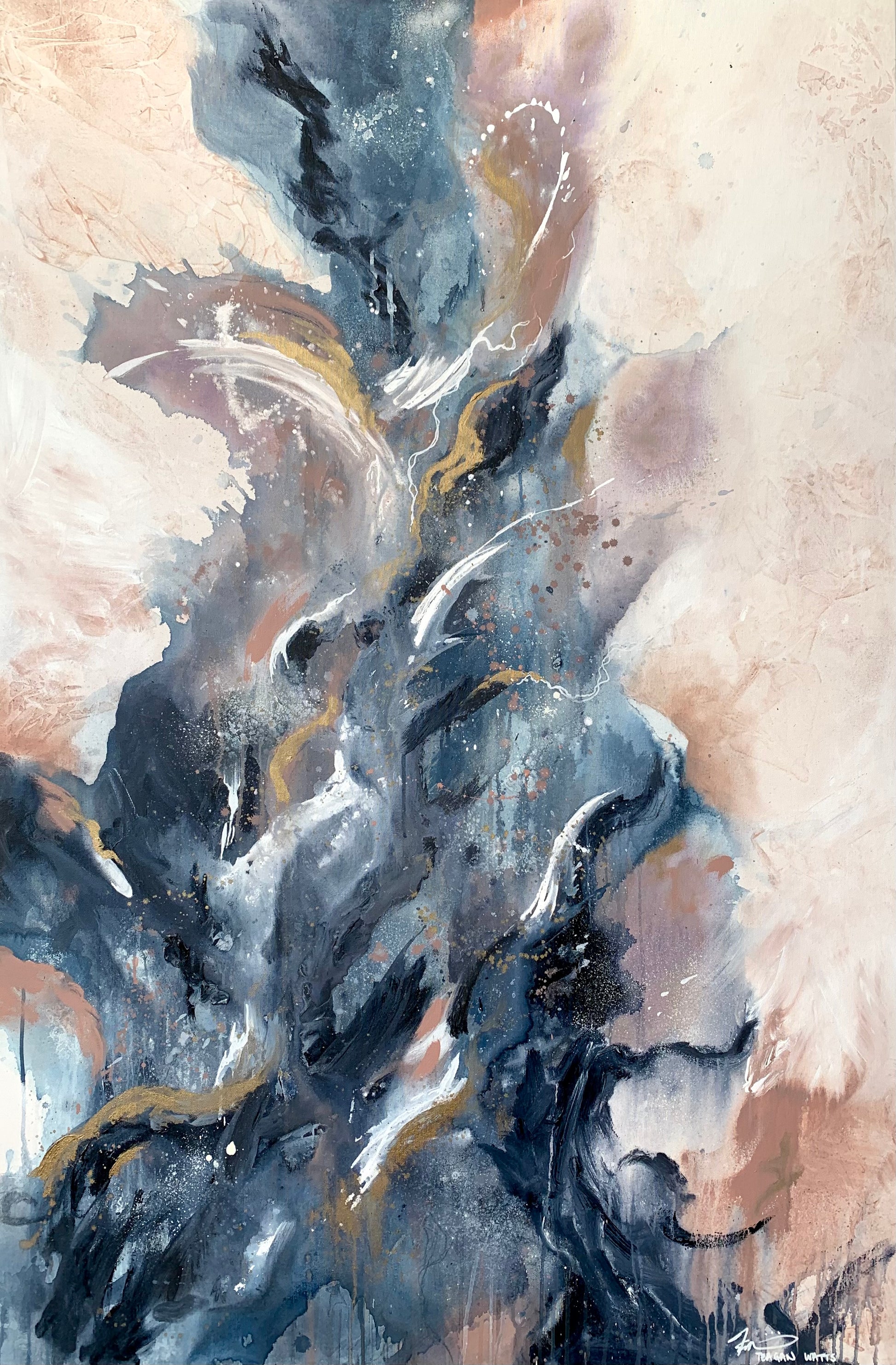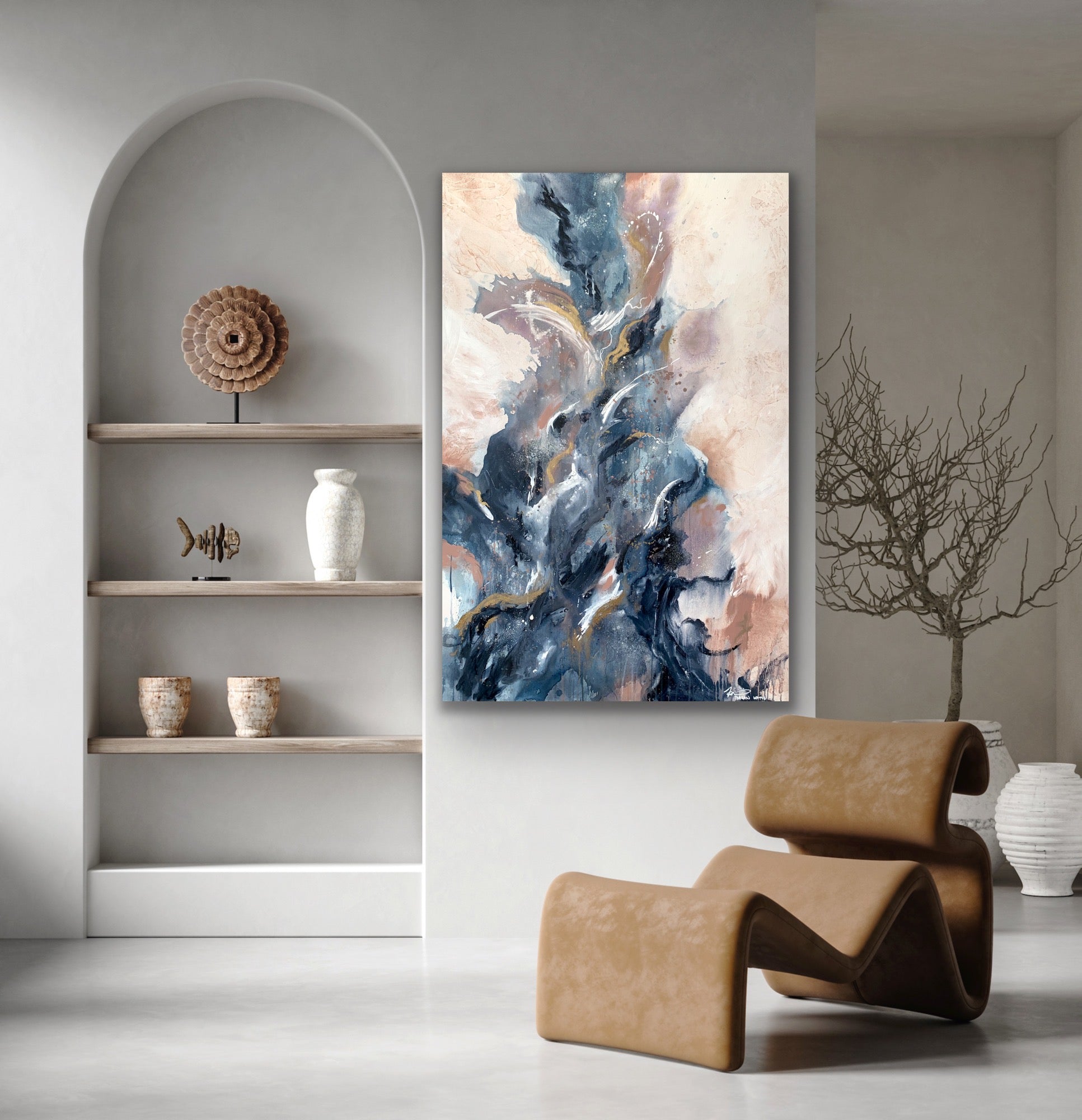 The Beauty of now – original artwork
Sale price
$1,409.00
Regular price
Pink, blue and gold abstract artwork
The Beauty of now by Teagan Watts

This stunning painting features blush, blue and white tones with metallic gold accents. It is a reminder to appreciate the beauty of everyday moments- the simple things we often take for granted. Whether it be the perfect cup of coffee in the morning, the crispness of change of season breeze, a cuddle with your kids on the lounge, the feel of soft grass under your feet, the first sip of a cold savvy b on a friday afternoon.. everyday moments that make life special.
This piece was created with a range of materials including acrylic inks, paint, spray paint, graphite and more. Lots of beautiful layering and depth which will keep you discovering new elements with each viewing.
Measuring 150 x 100cm, this artwork will be  statement in your home.
Framing in raw oak, black or white available also.
Free shipping Australia wide or bonus Artist in home install available if within 30 minute drive of Northgate
Contact via email for International shipping options