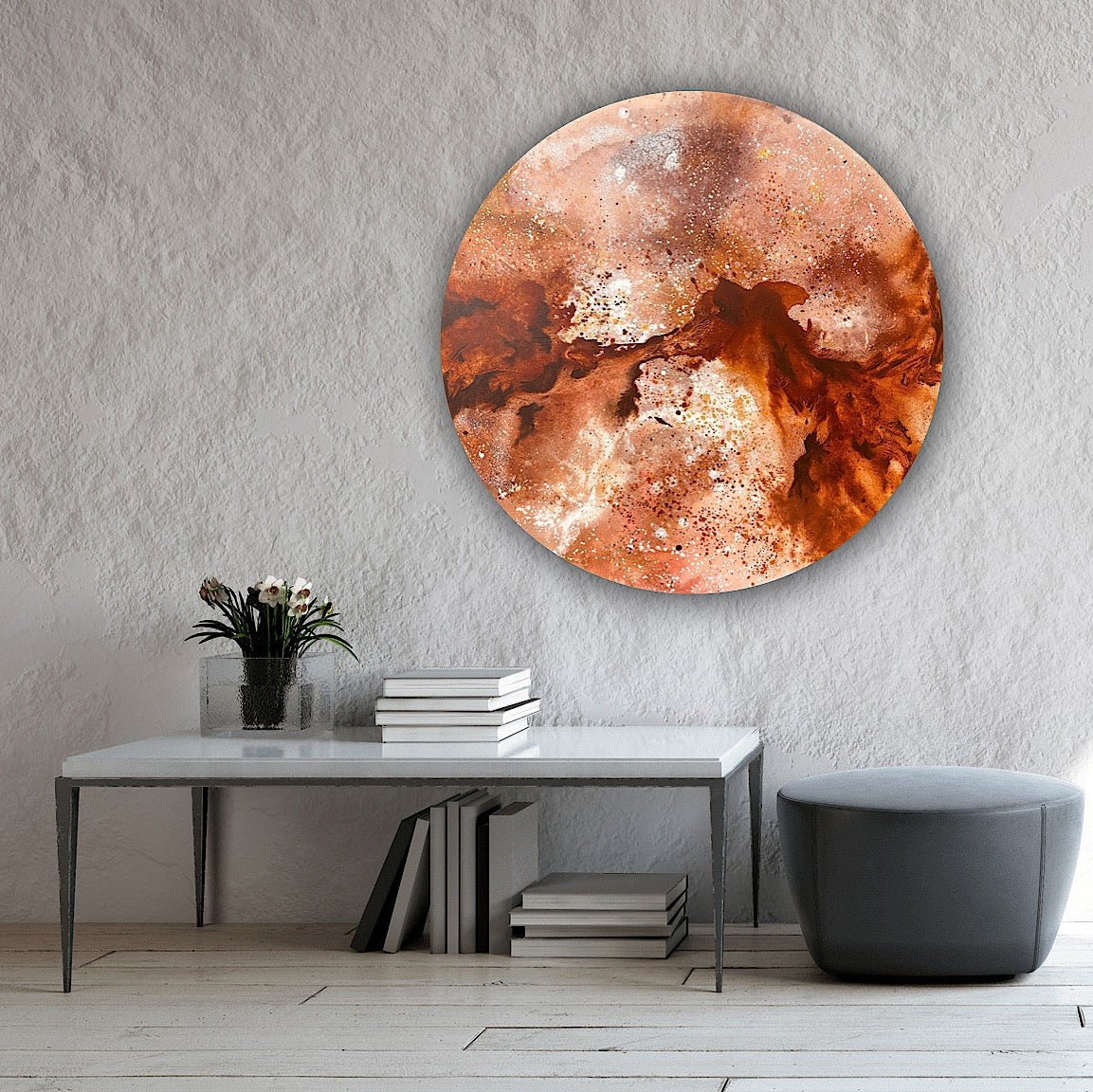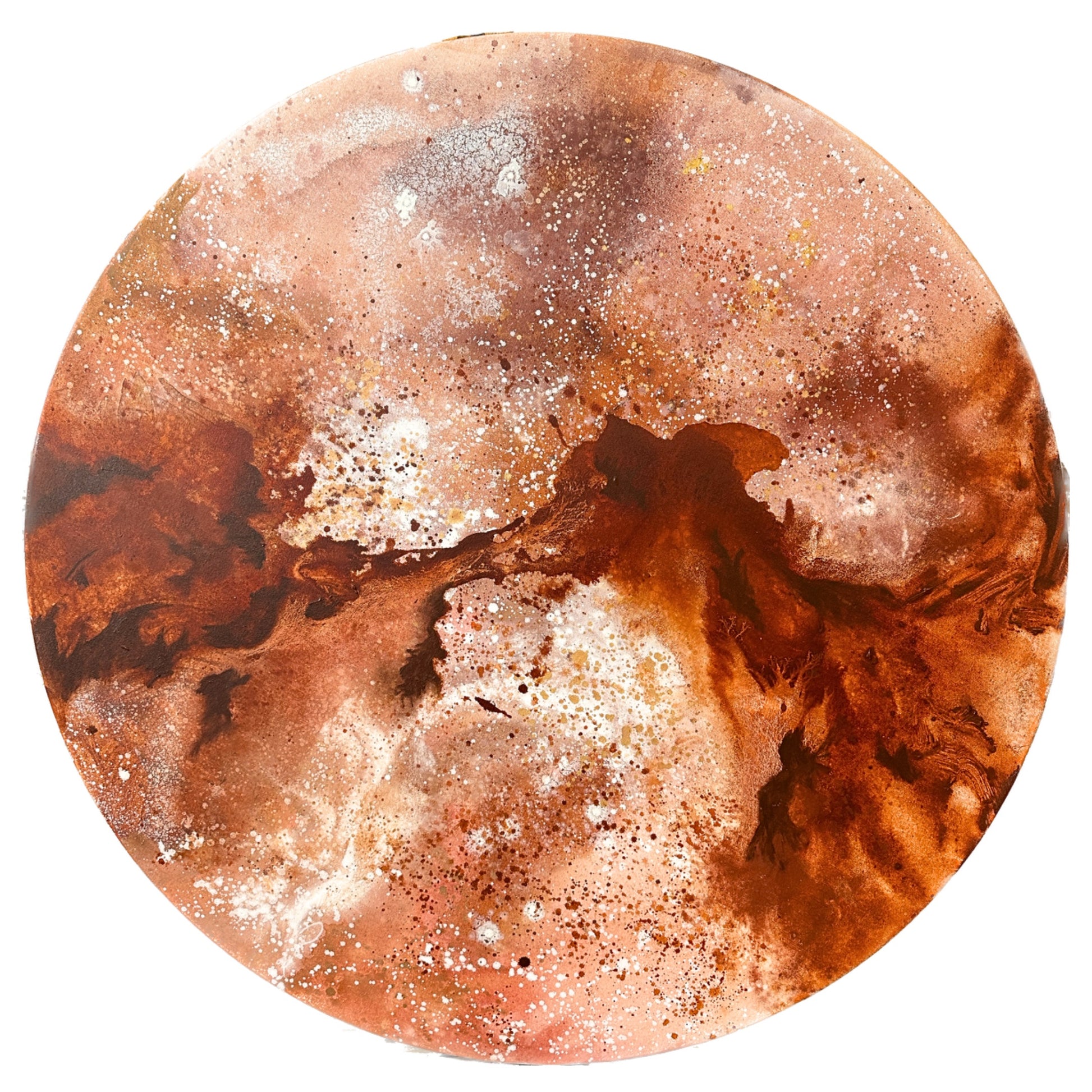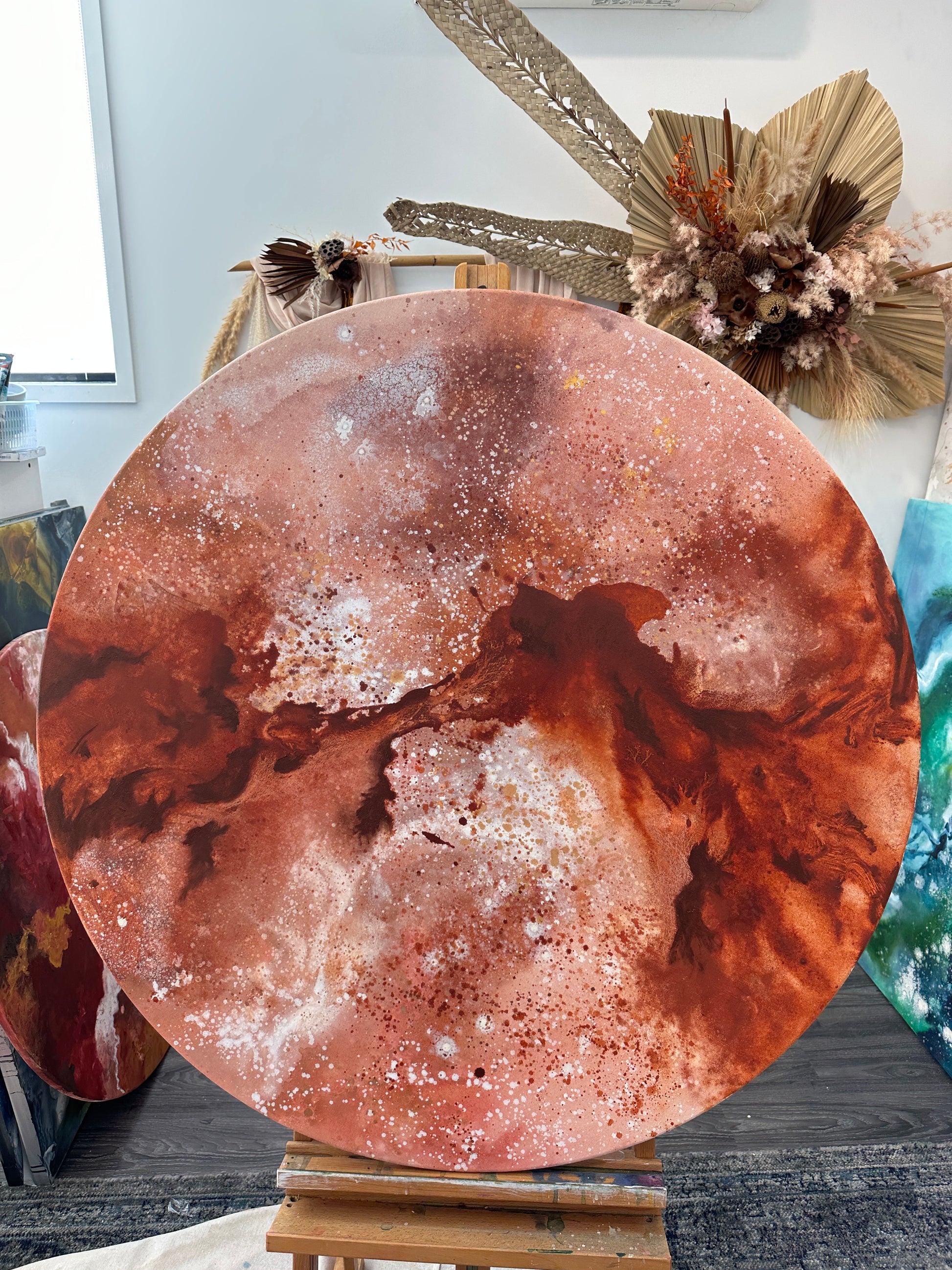 Where we meet – original artwork
Sale price
$1,181.00
Regular price
Like peering through a distant galaxy, this piece draws your eye in. Created with a range of materials, there is stunning separation of mediums in the centre. Like hands reaching, or two souls connecting - this piece made me think of that beautiful intersection where lovers meet. The spark of that first interaction, and the deep intimacy of a long term love.
110 cm original artwork on round canvas
Mixed Media on round canvas, stretched and ready to hang.
Signed on the front.
Beautiful abstract piece with dramatic ochre, deep brown and blue tones. Like lava meeting the sea, full of energy and passion. Varnished with gloss finish to protect your work.
Free shipping included within Australia (very remote locations may require a small fee)
Contact for international postage rates