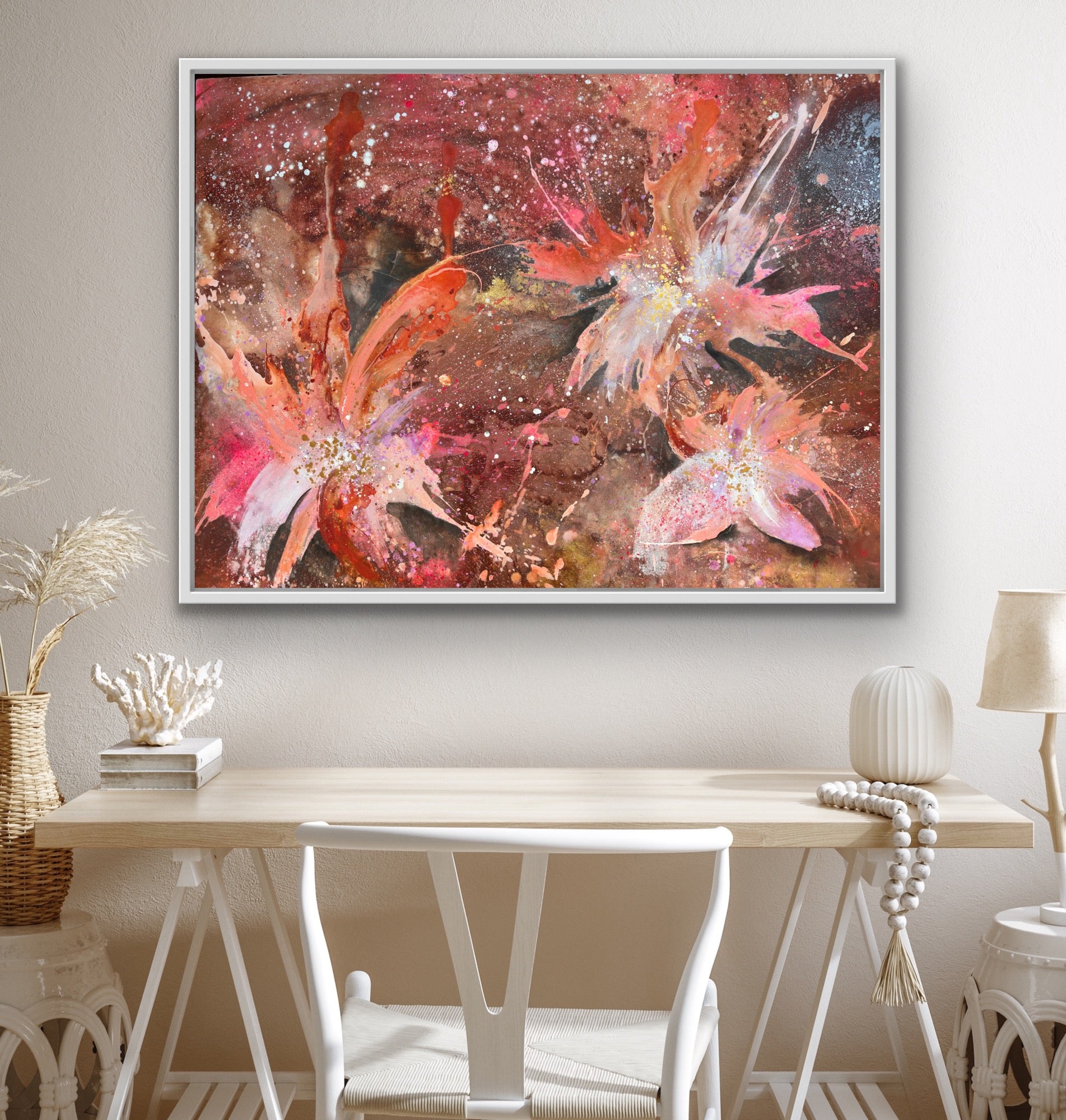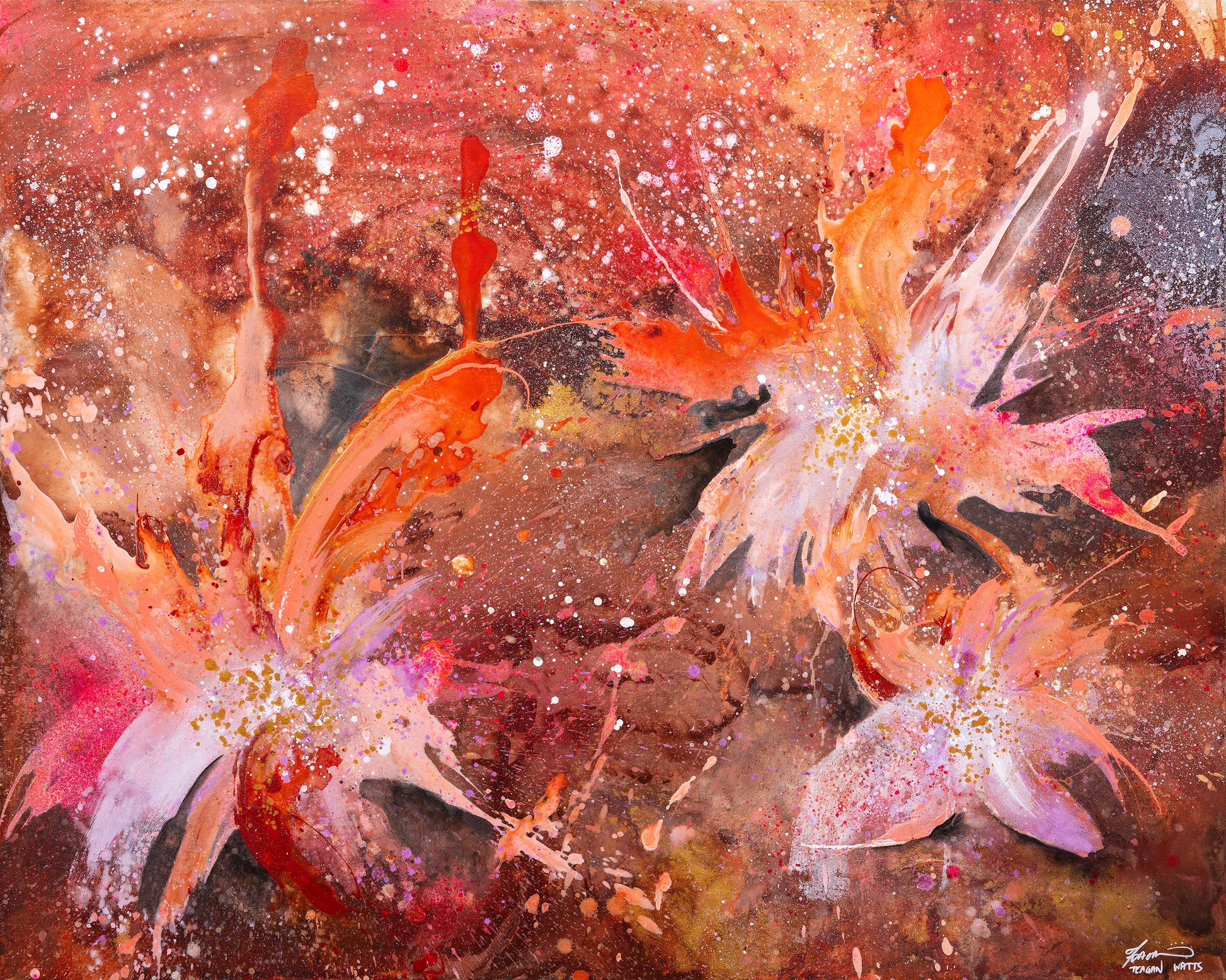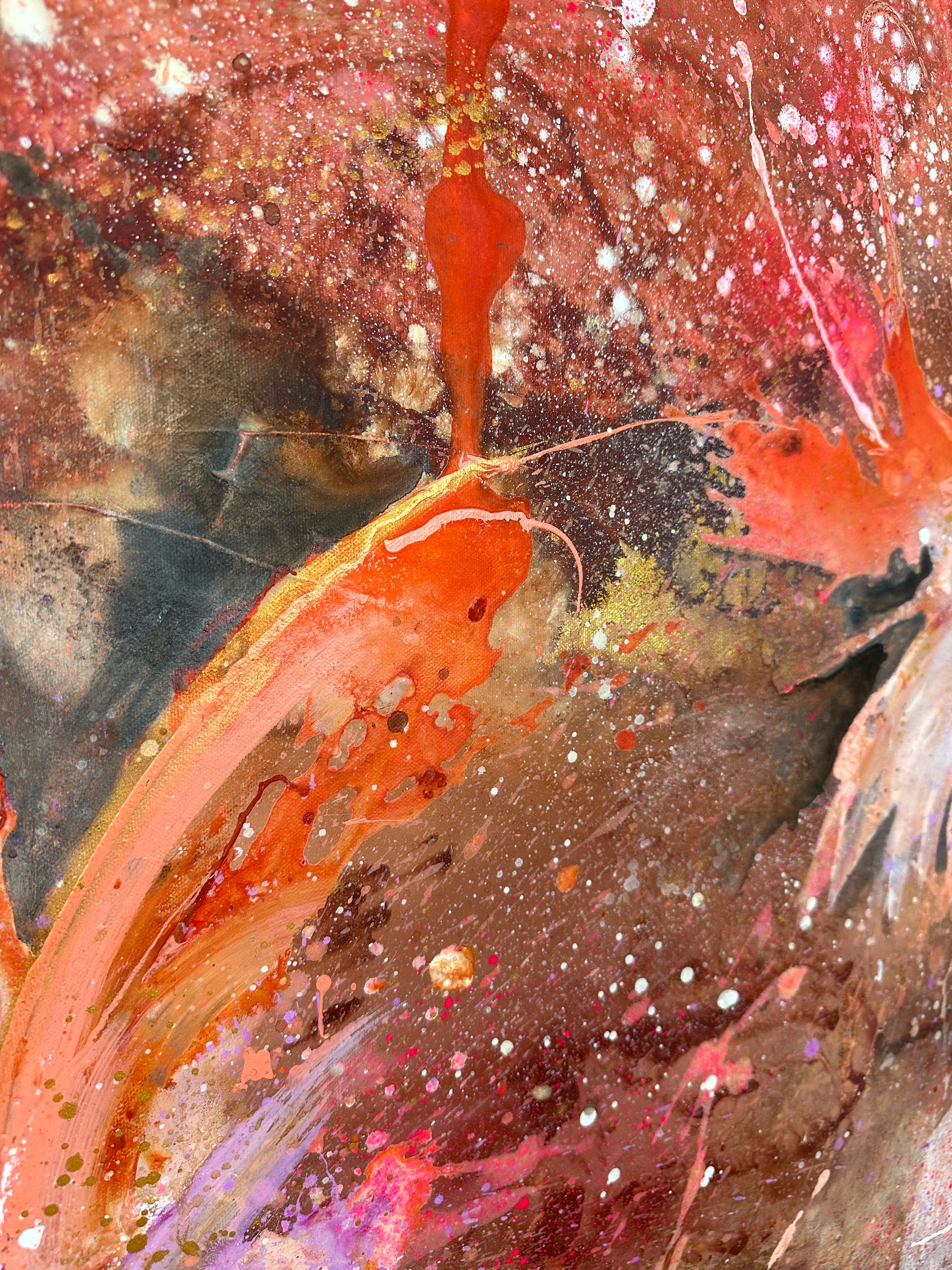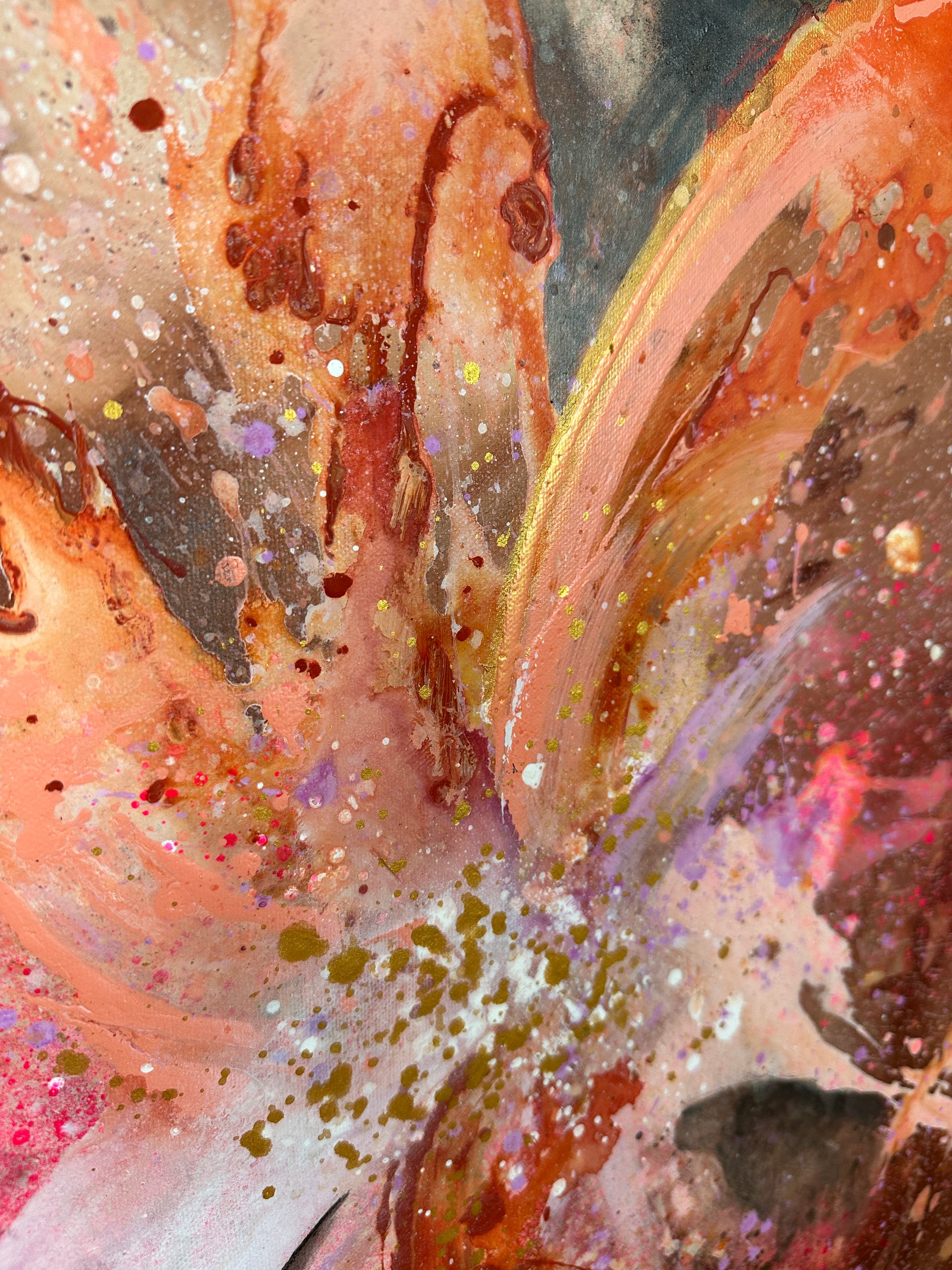 Wild things– original artwork
Sale price
$1,254.00
Regular price
Striking abstract blooms in a range of orange, pink, lilac and gold. So much depth and movement in this original painting. Varnished with archival gloss varnish, this piece is framed in white and is absolutely stunning!
Created with a range of mediums including acrylic paints and inks, spray paint, oil paint and more! IN SITU PHOTOS
'In situ' photos have been included to help you see how an artwork will look in your space. These photos were created using the ArtRooms app and may not be perfectly to scale. While every effort has been made to represent the size of the art accurately but please be sure to read the dimensions of the artwork to ensure it fits your space perfectly.
Measuring 103 x 83cm, this artwork will be  statement in your home. Framed in white float frame
Free shipping Australia wide 
Contact via email for International shipping options